By Chris Stonor
Joby Aviation is seeking permission for a series of high-profile air taxi flights over San Francisco Bay, according to documents filed with the FCC and obtained by TechCrunch, reports the website.
The trials of the start-up's second-generation pre-production prototype, called the S4, would be the first in full view of the public and one of the first in an urban environment.
The proposed San Francisco tests are centred around two primary sightseeing points in San Francisco Bay. One is about halfway between the Golden Gate Bridge and Alcatraz Island, the other is south of the Bay Bridge, closer to Alameda.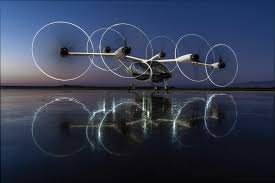 Oliver Walker-Jones, Joby's head of marketing, communications, commented, "We're in the early stages of exploring the potential to perform a limited number of flights, but have no confirmed plans yet. Securing permission to do so requires us to work with a range of local and federal authorities." Adding, "That said, this is all very exciting." The trials over the Bay would follow a year of record-breaking flights, including the longest (155 miles), fastest (205mph) and highest.
Walker-Jones explained, "We have recently flown several flights above 7,000 ft (1.3 miles)." All of these record eVTOL flights took place in remote coastal areas and over private land around Santa Cruz, California. As with its recent record-breaking, the five-seat S4 aircraft will not be carrying any people, but instead be remotely-piloted from nearby ground control stations.
Joby's application states that flights will last around an hour, mostly over water and up to 5,000 ft. It does not disclose where the aircraft will take-off, land and recharge, although Walker-Jones told TechCrunch.com that it would be on dry land.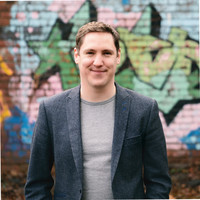 Oliver Walker-Jones
These dramatic public tests are also likely to generate significant media coverage for the company, which went public last summer via a USD1.1 billion SPAC deal, and could have a significant positive impact on its share price which has fallen close to 50 percent since floating on the Stock Market last August.
Walker-Jones remarked, "We do see positive benefits to demonstrating the technology in an urban environment, as the public begin to see and understand how the aircraft fits into where it may eventually operate."
The tests are also part of Joby's multi-year USD45 million contract with U.S. Air Force (USAF), which wants to add cutting-edge eVTOL aircraft into its "strategic capability portfolio." Joby now has two S4 pre-production prototypes certified for experimental operation by the FAA and the USAF.
Last week, the company said the S4 had surpassed its stated top speed of 200 mph with a 205-mph test flight, while Walker-Jones said the prototype flew 17 missions over 20 minutes in duration in January alone. The 7,000-foot altitude record, if confirmed, would be much higher than air taxis are generally expected to operate for short intra and inter-city flights.
According to Joby's filing with the FAA last April, it expects to build up to four S4 prototypes and fly up to 600 test flights, over the next two years. It will then move to a final design of the six-motored plane that can meet FAA type certification requirements for commercial operations.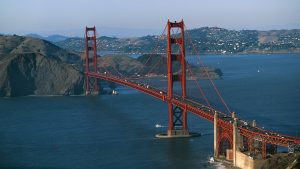 Joby expects to become a certified air carrier this year, before debuting its passenger service in 2024 with fully qualified pilots on board. It signed an agreement with urban real estate company Reef Technology, last year, to develop rooftop take-off and landing sites on parking structures in the Los Angeles, Miami, New York and San Francisco Bay Area metropolitan areas.
Joby has said its aircraft is more than 100 times quieter than a conventional helicopter, allowing them "to operate around dense, urban areas while blending into the background noise of cities," according to an SEC filing.
For more information
(News Source: https://techcrunch.com/)
(S4 Pics: Joby Aviation)