By Chris Stonor
Joby Aviation is back in the news again after the company tweeted out today, "Over the coming weeks, we'll be sharing updates from inside our flight test program as we continue with envelope expansion".
It goes on, "Follow along as we target a top speed of over 200mph and a max altitude of over 10,000 ft – faster and higher than any eVTOL aircraft has flown before."
This is excellent news for shareholders who have seen the stock fall by close on 50 percent from its August high. Presently, the price is languishing at an all-time low of USD5.12. Sadly, eVTOL stocks across the board have suffered a similar fate.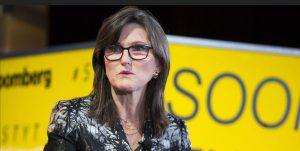 Cathie Wood (ARKX)
Yet, the good news continues as Cathie Wood, Creator and Manager of the "infamous" tech fund, ARKX, bought 85,000 shares of JOBY today after selling a tranche of Netflix.
https://twitter.com/AndHoldem/status/1483547611856580611
For more information
Edit:
Our flight test team aced yesterday's "envelope expansion" flights, reaching two new top speeds. Next stop? 200 mph!

✅ Jan 18: 186 mph
✅ Jan 18: 190 mph pic.twitter.com/IDtngmwRiM

— Joby Aviation (@jobyaviation) January 19, 2022