By Chris Stonor
Paul Sciarra, Joby Aviation Executive Chairman, made a surprising but insightful comment during the Wolfe Research Virtual Transportation and Industrial Conference on Thursday, May 27th.
The eVTOL company who are soon to float on the stock market via a SPAC with Reid Hoffman's Reinvent Technology Partners are seeking not only new investors, but ways of increasing its future annual turnover.
To copy the Chinese AAV EHang, Joby stated at "the fireside chat" that the company are going down the service provider route and expanding on its present manufacturing only business.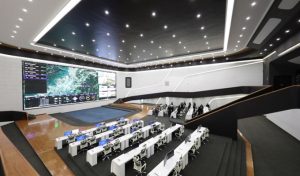 Centralised Centre
Paul Pocialik @skysideup tweeted, "Joby doubles down on their business strategy saying they will also serve as operator in the #AAM space rather than just a manufacturer of #eVTOL aircraft. Says this will impact revenue recognition and the airline investment trajectory. Translation: $$$$"
This is a similar proposed business model as EHang where both companies have realised renting or hiring out an eVTOL craft with an operator to a service or tourist business makes a lot more money than simply manufacturing and then selling them on, particularly given the high number of such potential outlets. On top of this, developing centralised mobile centres and a mobile app also increases the potential revenue streams. Surely, this is the business model a majority of other leading eVTOL companies may choose in the future, where EHang are the first?
Meanwhile, Joby were featured in a NOVA Documentary, "Great Electric Airplane Race" that aired on May 26th. The film includes a rare look at the Joby flight test facility and the company's eVTOL in flight.
Visual presentation (From 3.22')
https://www.youtube.com/watch?v=IJ00RL8_3mQ
For more information