By Chris Stonor
eVTOL company, Joby Aviation, has joined Fast Company's prestigious annual list of the "world's most innovative companies for 2021". This line-up is compiled by Fast Companyreporters and editors who survey thousands of worldwide enterprises to identify the most worthy innovators of the year.
Joby has been recognised "as a leader with significant first-mover advantages in the emerging aerial ridesharing industry". Joby's superior technology and strategic partnerships with leading companies such as Uber and Toyota "set the company apart in the field as it continues advancing its mission to transform transportation with the introduction of a clean, quiet, and convenient aerial ridesharing service starting in 2024." Fast Company Deputy Editor, David Lidsky, concludes, "In a year of unprecedented challenges, the companies on this list exhibit fearlessness, ingenuity, and creativity in the face of crisis."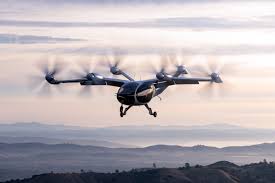 Recent UAMN Articles on Joby Aviation:
https://www.urbanairmobilitynews.com/air-taxis/another-little-evtol-went-to-market-joby-to-join-the-big-boys/
https://www.urbanairmobilitynews.com/air-taxis/watch-latest-video-joby-aviation-shows-off-its-evtol-pedigree-as-enthusiastic-market-awaits/
The recognition by Fast Company comes as Joby prepares to merge with Reinvent Technology Partners, a special purpose acquisition company, leading to an expected listing on the New York Stock Exchange.
The World's Most Innovative Companies is Fast Company's signature franchise. It provides both a snapshot and a road map for the future of innovation. To coincide with the latest issue launch, Fast Companywill host its first-ever Most Innovative Companies Summit this week. This virtual, multiday summit will celebrate the Most Innovative Companies in business, provide an early look at major business trends, and offer the inspiration and practical insights on what it takes to innovate in 2021.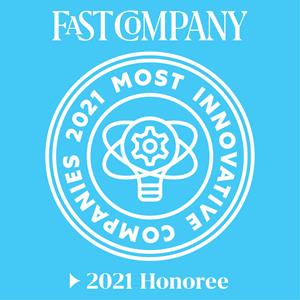 Visual presentation
https://www.youtube.com/watch?v=4wbFw165ar0
For more information
(News Source: https://www.businesswire.com/portal/site/home/)