By Chris Stonor
Joby Aviation announced this week that, in its view, after analysing movement data from traffic patterns and human behaviour to inform where the company should operate its eVTOL aircraft, the conclusion is this: Only 12 strategically-placed vertiports are required to serve 10,000 flights per day (40,000 pax max).
Joby has even released a brief video to portray its point:-
https://www.linkedin.com/posts/jobyaviation_sample-nodal-network-activity-6859096452401102848-7ip_/

Garo Vermaak
Understandably, this has been met with some scepticism from social media. For example, Garo Vermaak of Drone Logistics Ecosystem, writes on Linkedin, "Considering southern California already has more than 10,000 flights per day, mostly in the LA basin, the skies are going to get a lot more crowded, and that's before you have BVLOS commercial drone traffic."
He continues, "Given that as a mid-mile service, those air taxis will have to compete with the Los Angeles Metro trains (which only moved 344,000 passengers per work day in 2018)."
Vermaak then points out potential errors in Joby's analysis. "It's 10,000 from a dozen vertiports according to the text, but 12,500 in the video." And adds, "42,000 flight per day would require at least 50 vertiports. Given that at least 80% of those 10,000 flights will be during the 6 peak hours, each vertiport will need to average about 112 flights per peak hour."
Asa Quesenberry, CEO of DroNext, replies, "Very insightful post Gary! Will definitely make this information known in the Japanese market."
Meanwhile, Joby Aviation released its Q3 results this week and, not surprisingly, they were met with a sobering response from the financial media.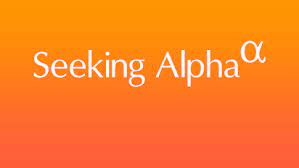 seekingalpha.com wrote, "The future is still uncertain and Joby's current valuation does not provide much upside for what is fundamentally a speculative investment."
While  agreeing that eVTOLs hold the potential to significantly expand the UAM economy, journalist Leo Imasuen, goes on, "There is a possibility that (they) turn out to be more hype than bulls would hope for. These are purely speculative and not backed by current financials. They instead represent somewhat of an asymmetric play on what could become a part of urban transportation in the near future."
And here lies the problem. Joby does not expect to generate any revenue until 2024 at the earliest. A timeline that could shift on the back of any possible delays in FAA certification. While the company expects to realise revenues of at least USD2 billion in 2026, this highly ambitious and aggressive guidance is fraught with potential dangers and why caution is, perhaps, the best policy for now.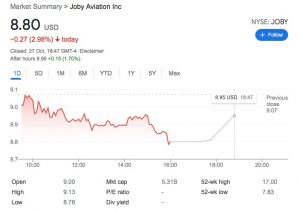 For more information