By Chris Stonor
Not content to break the world eVTOL speed record (205 mph) and the longest distance travelled (155 miles) by such an aircraft, but at 1.02pm, today (February 2nd), Joby Aviation tweeted out:
"Achievement unlocked — altitude! Yesterday our first pre-production aircraft flew past our target of flying at 10,000 feet, reaching an altitude of more than 11,000 feet. Quite a view from up there!"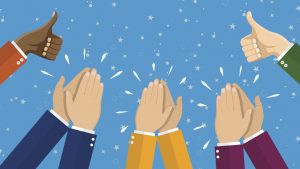 Many, many congratulations JOBY, you are truly a pioneer for the future of air flight.
Read Tweet:
https://twitter.com/jobyaviation/status/1488860421587193857
(Clapping image: BBC/Getty)