By Chris Stonor
Joby Aviation announced yesterday (March 3rd) that it's Q4 2021 results are to be reported on Thursday, March 24th, says a press release. They will be released after the market close. Management is to discuss the earnings via a conference call at 5pm (ET).
The webcast will be publicly available in the Upcoming Events section of the company website. To listen by phone, dial (00) 1-877-407-3982 or (00) 1-201-493-6780. A replay of the call will be available until midnight, Thursday, April 7, by dialling (00) 1-844-512-2921 or (00) 1-412-317-6671 and entering passcode 13726125.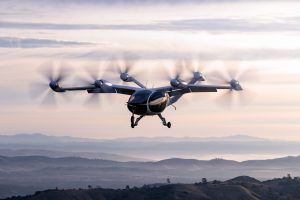 Certainly, these results should attract more media interest than Lilium's recent FY 2021 report. Joby is a leader of the eVTOL pack and alongside its collaboration with the AFWERX Agility Prime program, investors should gain a better financial perspective of the company's next couple of years as well as the all-important certification process. Also, a more complete understanding of the recent S4 crash (February 16th) during a USAF military test should have surfaced.
Meanwhile, Charles Alcock from www.futureflight.aero posted an intriguing tweet yesterday afternoon: "Coming soon from Joby Aviation a Part 135 operators' certificate from mid 2022 to start trial eVTOL operations ahead of U.S. service entry in 2024, and will recruit trainee pilots for a new flight training academy. All that plus the company is getting established in the UK."
Following this tweet, Joby then went "full-on UK" and later that day posted 3 tweets:
"We've spent the last year working with UK CAA to facilitate a path to validating our type certificate and we're also working with @NATS to explore the integration of Joby services into the UK airspace."
"We're establishing a presence in the UK to support our work with these and other partners, and joining @ADSgroupUK, the premier industry group, to help support the successful launch of fast, clean, and convenient air taxi services across the UK."
"The UK has long been a global leader in aviation, and we share the government's vision of a sustainable future for aviation with the introduction of electric and hydrogen aircraft. We look forward to sharing more about our ambitions for the UK market in due course."
This flurry of social media activity was inspired by Thursday's news from the FAA that "to support future eVTOL aircraft development and operation, the US and UK civil aviation authorities are engaged in a range of bilateral and multilateral discussions focused on facilitating certification and validating new eVTOL aircraft, production, continued airworthiness, operations, and personnel licensing."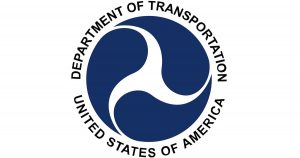 The special relationship is now embracing the eVTOL industry making it easier for other U.S-based companies like Archer and vice-a-versa, UK Vertical Aerospace, to gain a stronghold in both countries.
Joby tweeted, "We welcome @FAANews and @UK_CAA announcing their joint approach to eVTOL regulation, paving the way for the validation of our type certificate in the UK once our aircraft is approved by the FAA."
https://www.faa.gov/newsroom/joint-faa-and-united-kingdom-caa-statement-evtol-aircraft
For more information