By Chris Stonor
At 12pm Eastern Time, today, the Joby top brass will sit down with their major investors and via an Extraordinary General Meeting (EGM), be asked to vote on and accept the company's Special Purpose Acquisition Company (SPAC) merger with Reinvent Technology Partners (RTP).
Under the Joby catchphrase, "Our mission is to save a billion people an hour, every day," these major investors are being told there is a 5 year lockup on founder shares, SPAC shareholders gain 10 percent of the company, while promised a USD1.5-3 trillion Total Addressable Market (TAM) by 2040.
Unlike Archer Aviation who last week reduced its stock market valuation by USD1 billion from USD2.7 billion to USD1.7 billion, Joby are forging ahead with its original one leading to USD6.6 billion equity and USD4.6 billion general evaluation.
Given the present downward trend of the world stock markets, not only is this a brave decision from Joby, but one which could bite them in the proverbial, if the markets continue to fall leading up to Christmas. Yet, Joby's confidence comes from the knowledge it leads the eVTOL competition and a recent frenzied PR blitz proves that point.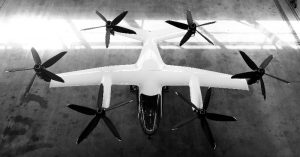 First, the company background
: 10 years in the making
: 800+ employees
: 1,000+ eVTOL test flights
: 150+ mile range
: Speed, 200 mph
: Four passengers
: Just 65 decibels
: Zero emissions
: Redundant pathways for safety
: Same projected fare price as taxi
: Able to book a ride via Uber App
: FAA part 23 certification/G1
: Contracts with DOD for logistics
: Roll out 2-3 markets per year across the world starting 2024
: Projected annual finances (USD 131 million/2024 – USD2.05 billion/2026)
: Cost of constructing craft (USD1.3 million/money back in 15 months)
For more information
https://twitter.com/ev_spacs/status/1422203607651340288
Then there are the videos posted in recent weeks including this impressive one proving the low decibel noise of the Joby eVTOL when compared with conventional craft.
https://www.youtube.com/watch?v=itP8-3j2UZI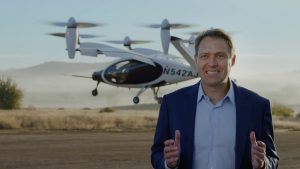 JoeBen Bevirt
Not forgetting Joby Aviation posted a spectacular video last week showing how its eVTOL completed what is probably "the longest eVTOL flight to date, exceeding 150 miles in a single flight, including a vertical take-off and landing. The 1 hr 17 min flight was achieved with a full-size prototype earlier this month during developmental flight testing." (see link below)
https://www.urbanairmobilitynews.com/air-taxis/joby-crank-up-the-volume-as-vital-egm-beckons-new-video-release/
Meanwhile, Joby Aviation's founder, JoeBen Bevirt, who always comes over impressively when interviewed or talking to camera, offers his sales pitch.
https://www.youtube.com/watch?v=eDfgs2_e4dY
Presumably, the EGM will be held via Zoom? Meanwhile, a new industry requires a leading light and a successful stock market floatation by Joby is vital for the future growth of this nascent market.
Almost forgot. Joby is opening a new office in Washington DC.
https://www.jobyaviation.com/news/joby-opens-washington-dc-office/