By Chris Stonor
Paul Pocialik who describes himself on Linkedin as "UTM and UAM Savant, UAS Industry Consultant, Entrepreneur, Investor, Strategist", posted an insightful piece this week.
He begins, "Joby is laying the groundwork to launch in LA in a few years and I like how they suggest a need to "respect the design and operating rules of the existing airspace system" in doing so.

Paul Pocialik
"Their S4 eVTOL will initially be certified to operate under visual flight rules (VFR) which means they will have to obtain clearance from ATC to use controlled airspace, or just stick to class G where they don't need a flight plan or to secure approval if they conform to establish rules and procedures."
Then continues, "They hint at initially servicing the five skyports as shown in the illustration which I pieced together from content Joby provided in their recent analyst day presentation.
"You can see much of this area is covered by controlled airspace which preclude thoughts of navigating "as the crow flies" and necessitates less direct routes  shown at the bottom. This revised structure takes advantage of uncontrolled airspace – which will facilitate communication with ATC and increase the likelihood of their approval when requested."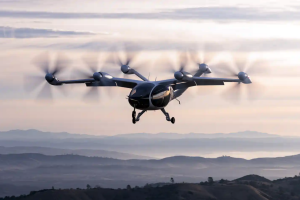 But also points out, "Bottom line… air taxis probably won't be able to fly the shortest, most direct route which proponents like to suggest in dog and pony shows as benefit compared to ground transportation. That's misleading and credit Joby for helping to sanitise the narrative."
And concludes, "The reality is the design and operating rules of the existing airspace system will dilute some of the inherent advantages of an air taxi, and a less efficient route structure will almost certainly translate to higher costs and longer flight times than the best case scenario."
For more information