By Chris Stonor
There is so much consistent news emanating from Joby Aviation these days that, at times, it is best to carry out a round-up rather than write individual stories.
The BIG news being the company is releasing its Q4 results on Thursday (March 24th). While sales are thin on the ground, investors will gain a better picture of the company's progress in 2021 and more importantly its aims for 2022 including when the all-important Holy Grail Certification 135 "should be" successfully completed. Once this occurs the floodgates open for Joby to place all its energy and resources on building a fully operating commercial product, promising a thrust of revenue from 2024 onwards. Let us hope there are enough constructed vertiports by this time for it to happen.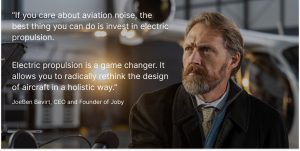 Meanwhile, the U.S House Transportation & Infrastructure Committee had a hearing last week entitled "Aviation Noise: Measuring Progress In Addressing Community Concerns". Obviously, the future eVTOL industry plays a major role in this and thanks to a Bob Garrity, who after listening to the two-hour twenty seven minute hearing, was able to identify two relevant passages where Joby CEO, JoeBen Bevirt, spoke. He tweeted this out.
"Go JOBY!! @1:56:30 and 2:10:00"
Video of Full Length Hearing
https://www.youtube.com/watch?v=0LlajrjsZcc&t=7780s
Late last week there was much social media twittering about the actual certification process for eVTOL aircraft. Joby tweeted, "There seems to be a lot of confusion with certification because it is a complicated thing. There are three certifications, each with many stages. Joby works on these in parallel."
The company then tweeted out various information to help investors better understand the process.
The Two Relevant Tweets:
https://twitter.com/BH19762020/status/1505570958706294784
https://twitter.com/jobyaviation/status/1504791981503008772
This came about after Joby had released a press release last Friday entitled "Joby Completes Initial Systems, Compliance Reviews for Aircraft Certification".
https://www.jobyaviation.com/news/joby-completes-initial-systems-compliance-reviews-aircraft-certification/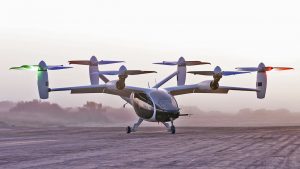 Onward to Thursday.
For more information