By Chris Stonor
UAMN first posted an article about the formation of the Advanced Air Mobility Index compiled by SMG Consultant back in February. An update followed in April. Then, due to public demand, SMG decided it would update this chart each month.
So here is July's: (Compared to February's chart)
Joby Aviation has moved up one place to the top spot. Beta has risen from third to second, while a BIG surprise is EHang dropping down from first to fourth. Wisk has risen two places to third, while a faller is Archer, falling from fourth to sixth. This may reflect the growing view that Wisk has a strong case against Archer concerning the present lawsuit, if it ever comes to court.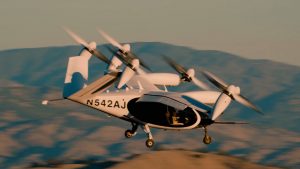 Joby Aviation: "Top of the Pops!"
Volocopter continues to underperform staying outside the top four at five, while Lilium races up four places from twelve to eight. Surprises continue with Eve only placed in ninth position. Yet, perhaps, the biggest surprise of all is Airbus collapsing from eleventh to seventeenth.
Previous UAMN Articles about the Index:
https://www.urbanairmobilitynews.com/research/read-report-review-index-rating-for-aam/
https://www.urbanairmobilitynews.com/air-taxis/return-of-the-aam-reality-index-what-has-changed/
SMG points out there are over 475 entrants in the AAM industry with "new ones added on a weekly basis." It then explains, "With all these entrants and all the interest in the industry, how can companies, suppliers, investors easily understand what companies will come to lead the industry, and which ones will not be as successful as they hoped to be? How "real" is the commitment of a legacy company or a start-up to deliver a product to market?"
Airbus: A Major Faller
The Index, says SMG, "is a rating tool, based on a proprietary formula that uses publicly available information as well as expert knowledge. It helps assess the industry entrants' progress toward the delivery of a certified product at mass scale production."
And continues, "The ARI is based on five elements: the funding received by the company, the team that leads the company, the technology readiness of their vehicles, the certification progress of their vehicles, and the production readiness towards full scale manufacturing. "
The formula scores each entrant on a 0 to 10 scale. A 0 on the ARI tool represents a company just considering the market with little to no financing. A 10 on the ARI tool represents a company with a commercial product that is produced in thousands of units per year. No company at present would be able to achieve a 10, as no one in Aerospace is capable to produce thousands of vehicles per year.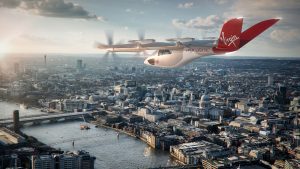 Vertical Aerospace – Why So Low At 11th?
What is surprising about this Index is that confirmed future sales orders appear not that important. Why, for example is Vertical Aerospace only residing in eleventh, given the recent major orders for its craft? What about Eve and others who also in the last few months have signed important agreements for sizeable future craft purchases?
While SMG must be congratulated for this index enterprise, given the nascent nature of the VTOL industry, it should be taken with a pinch of salt for now.
For more information