By Chris Stonor
Lilium, the eVTOL air taxi jet company service, and Ferrovial, a global  infrastructure operator, have signed a framework agreement to develop a network of ten or more vertiports, says civataglobal.org.
The "zero-carbon infrastructure and services will cover strategic locations in all major cities across Florida." The partnership seeks "to provide an efficient and environmentally friendly alternative transport network connecting locations across Florida."
Previous UAMN Articles on Lilium's Lake Nona Florida Vertiport:
 https://www.urbanairmobilitynews.com/air-taxis/u-s-city-of-orlando-collaborates-with-lilium-for-drone-air-taxi-development/
https://www.urbanairmobilitynews.com/air-taxis/lilium-in-partnership-with-tavistock-to-build-first-u-s-vertiport-in-orlando/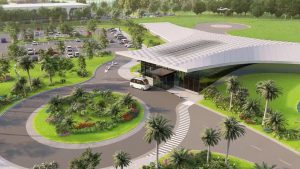 A vertiport is an integral part to unlock the huge potential of eVTOL aviation. It provides infrastructure for landing, recharging the craft, and then taking off with new passengers. The partnership will collaborate to design and construct vertiport facilities as well as the operation and maintenance for passenger service. The first location in South Florida is to be announced within the next few months.
Daniel Wiegand, Lilium CEO and Co-founder, comments, "As we accelerate our launch plan, the company is committed to partnering with industry leaders, bringing together their strengths and experience with our aircraft technology and passenger service infrastructure." Adding, "We're excited about what we will achieve together."
Jorge Gil, CEO of Ferrovial Airports, says, "We are delighted to partner with Lilium in this big step towards new ways of achieving air mobility and sustainable infrastructure. Our partnership will deliver a uniquely different end-to-end passenger experience."
The low noise electric jet engines allow the Lilium craft to operate in heavily populated urban areas and cover longer distances at high-speed with carbon-free emissions. Both saving time and enhancing connectivity, the service will drive economic growth for cities and increase access to industry, culture, and nature.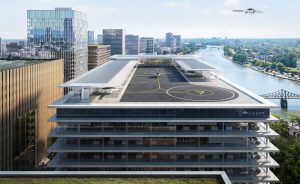 Dr Remo Gerber, Lilium COO, says, "Our strategy to bring high-speed transportation networks to an entire region is being brought to life in Florida, and Ferrovial is the ideal partner with their expertise in airport construction and operations around the globe."
He continues, "Nearly all 20 million Floridians will live within 30 minutes of our vertiports and the 140 million annual visitors to the Sunshine State will have a high-speed option available to travel to their destinations."
Ferrovial has earned a reputation as a leading infrastructure investor and operator. It currently manages USD10 billion of assets in the U.S.
Visual presentation
https://www.youtube.com/watch?v=kzgeCHbDpwg
For more information
https://www.ferrovial.com/en-gb/
(News Source: https://www.civataglobal.org)