By Chris Stonor
German eVTOL manufacturer, Lilium, announced this week a major deal with Brazilian Airline, Azul, to sell 220 aircraft worth up to USD1 billion as well as build an exclusive eVTOL system for Azul across its network, reports prnewswire.com. Operations are to begin in 2025.
The aim is to "radically transform" high-speed regional transportation in a country which sees close to 100 million domestic air passengers a year and is currently one of the world's leading civilian helicopter and business aviation markets.
Combining Azul's experience of the Brazilian market with Lilium's eVTOL aircraft platform, the companies aim to establish a joint nework in Brazil. This strategic alliance and eVTOL order with Azul remain subject to the parties finalising "commercial terms and definitive documentation relating thereto."

Part of the deal is for Azul to operate and maintain the Lilium Jet fleet, while the German company provides an "aircraft health monitoring platform", replacement batteries and other custom spare parts. Azul will also support Lilium with the necessary regulatory Brazilian approval processes for certification of the Lilium Jet and any other required regulatory approvals.
Daniel Wiegand, Co-Founder and CEO of Lilium, commented, "Azul has brought convenient and affordable air travel to underserved markets across the Americas and this makes them an ideal partner for Lilium."
John Rodgerson, CEO of Azul, added, "Our brand presence, our unique route network, and our powerful loyalty program give us the tools to create the markets and demand for the Lilium Jet network in Brazil."
Lilium plans to be in operation in multiple regions from 2025, which will provide significant incremental revenue alongside previously announced network launch plans in Europe and the US.
David Neeleman, Chairman of Azul, pointed out, "Since Azul's founding 13 years ago, the Brazilian aviation market has doubled with Azul capturing almost 60 percent of the growth. We see huge market opportunity by bringing the Lilium Jet to Brazil."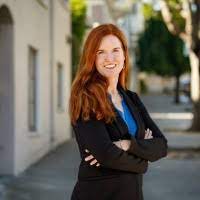 Gabrielle Toledano
Lilium also announced the appointment of Gabrielle Toledano, CEO at Keystone Strategy LLC, and Henri Courpron, Founder and Chairman of Plane View Partners LLC, and former CEO of ILFC and Airbus North America to the Board of Directors of Lilium N.V., which will be chaired by former Airbus CEO Thomas Enders, upon completion of the SPAC with Qell.
Gabrielle Toledano brings over 30 years of leadership experience in technology, gaming and digital transformation within Fortune 500 companies such as Tesla, Electronic Arts, Microsoft and Oracle.
She remarked, "I look forward to bringing my operative experiences to helping the company scale and reach its potential to provide an accessible mode of high-speed, regional transportation with zero operating emissions to the world."
Henri Courpron also brings extensive industry expertise to Lilium's board and is currently Chairman of Plane View Partners LLC, an aviation and aerospace advisory firm, and previously the CEO of International Lease Finance Corporation where he led a series of strategic initiatives to strengthen its financial position, governance and global footprint.
He commented, "With a unique design, Lilium is bringing together new ideas and talent with proven executives and technology under Daniel's vision and leadership. I am delighted to have been invited to pass my decades of experience along to the next generation of innovators and leaders in aviation."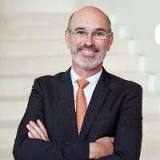 Henri Courpron
These announcements coincide with Lilium's Capital Market Day, taking place today (Monday, August 2nd).
Footnote
AZUL is the largest airline in Brazil and offers around 700 daily flights to more than 110 destinations. With an operating fleet of more than 160 aircraft and 12,000 crewmembers, Azul has a network of over 200 non-stop routes. In 2020, Azul was awarded best airline in the world by TripAdvisor, the first time a Brazilian Flag Carrier ranked number one in the Traveler's Choice Awards.
For more information