By Chris Stonor
Following on from yesterday's breaking news that Munich-based Lilium, an eVTOL jet aircraft manufacturer, will open its first U.S. vertiport at Orlando's Aerotropolis in Lake Nona, Florida by 2025, the company has announced it has chosen leading Development Company, Tavistock, to partner in the creation and construction of the vertiport and surrounding centre, reports a press release.
UAMN Article from Wednesday, November 11th:
https://www.urbanairmobilitynews.com/air-taxis/u-s-city-of-orlando-collaborates-with-lilium-for-drone-air-taxi-development/
The Tavistock Development Company website says, "(We) look to the future of design, technology and human experience. The company strives for excellence in everything we do. With a thoughtful, forward-looking vision and a nimble, collaborative team, we're focused on creating long-term value in projects that inspire.
"As a diversified real estate firm, we specialise in planning, design, finance, construction, development and experiences. We have shaped the Central Florida landscape with a portfolio of ground-breaking projects." Certainly, the graphic images published look "positively futuristic."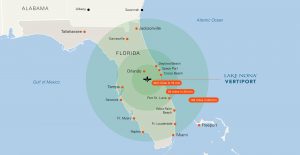 Meanwhile, Lilium explains that Lake Nona's central location provides the opportunity to connect more than 20 million Floridians within a 186-mile radius, serving several major cities including Orlando and Tampa. As mentioned yesterday, the vertiport will create more than 100 jobs in the Orlando area, with hundreds more to follow across Florida.
The German company's website states, "Tavistock's capabilities in design, planning, construction and development will support Lilium's efforts in building this scalable, high-speed regional transportation system, across major locations in Florida. At its core, Lake Nona is designed to meet a higher standard of smarter, sustainable living, an ethos which closely matches that of Lilium."
Dr. Remo Gerber, Lillium's Chief Operating Officer, added, "We are thrilled to partner with Tavistock and build the first stretch of Florida's high-speed electric transportation network with Central Florida at its core. It shows that regional high-speed air mobility can be built by private initiative and give communities such as Lake Nona, which can also serve Orlando and arrivals from its international airport, the ability to determine themselves whether they want a link into a high-speed transportation network."
Discussing this partnership, Tavistock MD, Ben Weaver, said, "We are delighted to partner with Lilium to create the first US network of vertiports and to launch within Lake Nona's living lab allowing unrivaled connectivity unlike anything developed in the country to date.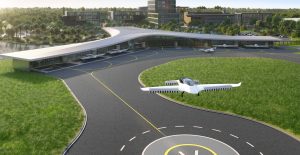 "The partnership and network launch highlight our community's passion and commitment to groundbreaking partnerships and new technologies that sets us apart as a city of the future. Lilium's core mission of transport which not only supports bringing the region together, but also provides a solution to environmental issues, is incredibly impressive."
The website press release then states that Lilium and Tavistock have together created "a breakthrough vertiport architecture" for its hub location that is "both functional and aesthetically unique and resembles the iconic art within Lake Nona." A variety of standardised vertiport designs will allow flexibility, so that sites can be "uniquely assembled or incorporated into existing transport structures in both urban and suburban developments."
The vertiport proposal is subject to approval from the Federal Aviation Administration (FAA), Florida Department of Transportation (FDOT) and other regulatory agencies.
For more information
https://tavistockdevelopment.com