By Chris Stonor
Lilium announced this week two new partnerships in Bavaria with the Munich and Nuremberg Airports, reports a company press release.
It has been agreed these two will become hubs for a proposed regional air mobility network in Bavaria. This news follows on Lilium's planned hubs in North Rhine-Westphalia and Florida, with the first passenger flights projected to take place from 2024 onwards.
The release states, "Based on agreements in principle with the landing site operators, Lilium has undertaken extensive preparatory work, covering site search, structural implementation and airspace integration, use cases and routes." The partnership offers all-electric connections and the capability of transporting six passengers between different locations across Southern Germany.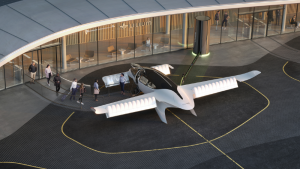 Lilium 7 Seater Jet
Daniel Wiegand, CEO of Lilium, comments, "We are doing everything we can to bring an all-electric and ultra-quiet airline service to our home base of Bavaria, as well as to link Munich and Nuremberg even more closely with neighboring cities and regions."
He continues, "We also want to offer a service for everyone in the Southern German region, with attractive prices and great time savings for all travelers. Munich and Nuremberg airports are key mobility hubs that we will connect with large and small cities throughout the region over time."
Bavarian State Minister, Florian Herrmann, adds, "With the Air Mobility Initiative Bavaria as part of the High-Tech Agenda Plus, we are making 100 million euros available in the coming years for research and development for new forms of urban air mobility."
In March, Lilium announced its first serial aircraft, the 7-Seater Lilium Jet, with a maximum range of 250+ km and a cruise speed of 280 km/h, with zero operating emissions. It has been in development since 2019 and received its CRI-A01 certification basis from EASA last year.
The release explains, "The first aircraft is expected to come off the production line next year. With a capacity for six passengers and a pilot, it is projected to provide industry-leading capacity for both passengers and cargo."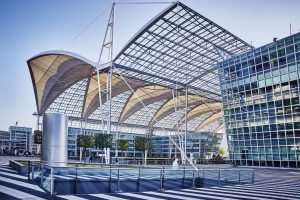 Jost Lammers, CEO of Franz-Josef-Strauss Airport Munich, says, "Improving the connectivity of Munich Airport will be one of our most important future goals, once the repercussions of the pandemic have been overcome. The planned Bavarian Lilium network offers interesting prospects, because small electric aircraft can contribute to better connectivity in the area as a supplement to feeder traffic."
Michael Hupe, MD of Albrecht Dürer Airport Nuremberg, adds, "It is important to promote and establish new forms of sustainable mobility at our location. Since several transport corridors meet in Nuremberg, many ground-based transport systems are heavily congested. This gives the location enormous potential for such an innovative product."
Visual presentation
https://www.youtube.com/watch?v=IUjaJcZzK4I
For more information
https://www.munich-airport.com