By Chris Stonor
Lilium announced this week that it is partnering with CUSTOMCELLS, a German manufacturer of lithium-ion battery cells, reports a press release.
CUSTOMCELLS, who supply international aviation, automotive and military customers, including Porsche AG, will be one of Lilium's prime suppliers, manufacturing lithium-ion batteries at scale for the all-electric 7-Seater Lilium Jet. CUSTOMCELLS will industrialise battery cells for high-quality series production at its Tübingen location.

Daniel Wiegand, Co-Founder and CEO of Lilium, commented, "With their extensive experience of designing and producing customised high-performance Li-Ion batteries for automotive and aviation applications, CUSTOMCELLS is an ideal partner to manufacture aerospace-quality battery cells for our jet. They have already set up manufacturing of silicon anode batteries for several of their customers."
Leopold König, Co-founder and CEO of CUSTOMCELLS, added, "On the basis of flexible manufacturing concepts, we guarantees high-tech solutions for special applications and tailor-made production of electrodes, electrolytes and battery cells with an outstanding quality and traceability approach, depending on the customer's requirements profile."
He continued, "This partnership will bring two leading German innovators together and underlines the strength of the German manufacturing and tech ecosystem."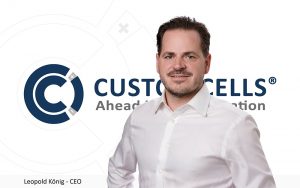 Leopold König
CUSTOMCELLS joins Lilium's roster of world-class suppliers, including Toray Industries, Aciturri, Lufthansa Aviation Training, Honeywell and Palantir, alongside infrastructure leaders, such as the Tavistock Development Company, and Ferrovial, a leading airport operator, who will support the development of up to 14 vertiports in Florida.
Footnote
In June, CUSTOMCELLS announced the launch of a joint venture with Porsche, named Cellforce Group, to produce high-performance silicon-anode batteries at their Weissach Development Centre. Porsche also recently participated in an investment round for CUSTOMCELLS through its venture capital arm, Porsche Ventures. New shareholders in CUSTOMCELLS are also European technology investors Vsquared Ventures and 468 Capital.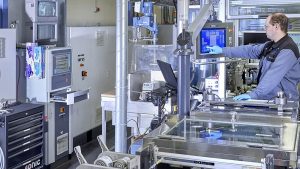 For more information