By Chris Stonor
Compared to its eVTOL competitors, Lilium has remained relatively quiet, publicity-wise, since it floated on the NASDAQ stock market last September.
There is none of the American brashness from Joby or Archer, who can whip its publicity-machine into a frenzy. None of the sleek and smooth information purveying from UK-based Vertical Aerospace.
Lilium are moving along quietly and German efficiently, doing what it has to do. So, its Full Year 2021 business/earnings update on Monday (March 1st) barely caused a ripple within the media machination.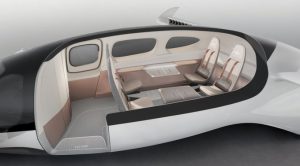 For with a share price that has fallen from an opening price of USD10 to now languishing (Wednesday's close) at USD3.48, is not something to publicise, even though its peers have suffered a similar fate. One positive piece of news that Lilium shareholders can hang on to is that the company showcased on Monday, images of its new premium 4 passenger club cabin configuration as well as a proposed future configuration.
Leading up to Monday, the company had encouraged its investors to send in questions, all in a virtual day's work. A fair number own 30,000+ shares. Of the 49 questions posted, a majority were concerned more about the company's falling share price than the actual eVTOL Jet.
Examples include:-
What would you say to your stockholders to keep them excited about this business and the stock? We've seen this sliding and need to be reassured. (Taylor P)
For now we only have been seeing prototypes with only a few minutes flight capability. Also with the falling stocks prices people have been losing faith in the concept. How can you encounter this? (Lars H)
What are your thoughts on the Forbes article published in Feb 2021 citing a number of former employees that stated the development of Lilium's aircraft was "dogged by problems and that the flight test campaign made minimal progress?" (Elmir C)
Should investors continue to have faith and not worry the stock has fallen 2/3s of its launch value? Is there a projected bounce-back based on good Corporate management. What is the long-term and short-term forecast for investors? (Robert B).
It is unclear how the company responded.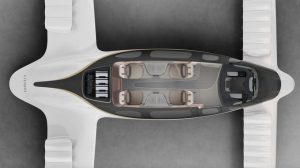 For more information
https://app.saytechnologies.com/lilium-2021-q4?filter=all&sort=num_upvotes