By Chris Stonor
 John Zimmerman hosts the unusual named 'Sporty's Pilot's Discretion' podcast that specialises in flying and aircraft. This No.20 in the series, focuses on Joby Aviation's Head of Government Affairs, Greg Bowles.
Bowles is an airplane and helicopter pilot as well as an aircraft certification expert. His past experience is greatly assisting Joby in bringing its eVTOL aircraft to market.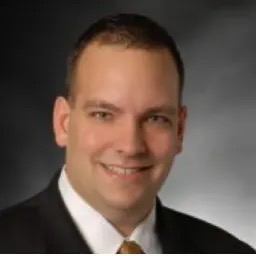 Greg Bowles
"We are living in the age of electric airplanes," enthuses Bowles and goes on to discuss a variety of subjects from flying an eVTOL like the Joby S4 and its capabilities like ease of flight to craft noise, vertiports and the certification process including the new MOSAIC program from the FAA. Not surprisingly, he is very excited about Joby's future and the general eVTOL industry.
Listen to Podcast:
https://www.youtube.com/watch?v=h-qCZbIxoEc&t=6s
For more information
https://www.sportys.com/podcast
1st Addition
Joby released a short video on Twitter this week with a fast-drumming soundtrack. The YouTube blurb says, "From tip to tail, our aircraft is optimised not only for speed and performance, but also for near-silent flight. Take a look behind the curtain to see how we're designing, building and testing every piece of the quiet, all-electric Joby aircraft."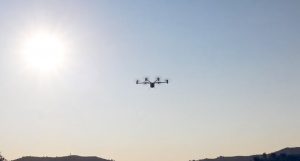 Watch Video:
https://twitter.com/jobyaviation/status/1499033707151298578
2nd Addition
Below is a link to an excellent article on Joby Aviation written and published this week by https://evtol.news/. There is a little more information about Joby's N542AJ S4 crash on February 16th.
evtol.news writes, "According to the data from the aircraft's Automatic Dependent Surveillance–Broadcast (ADS-B) transmitter and Joby social media followers, the aircraft has been operating from a dirt strip on the southern end of Hunter Liggett. The aircraft was flying circuits of approximately 4.5 miles near El Piojo Reservoir Dam. The ground level is about 1,000 ft above mean sea level. The FAA accident report states that the location was Jolon, California, as that is the nearest town, 6.25 miles away, and the postal address for the fort.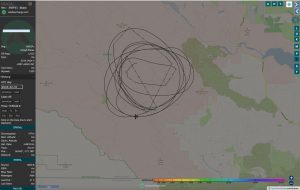 "The accident, which resulted in no injuries, is currently under investigation by the company and the National Transportation Safety Board (NTSB), as an uncrewed aircraft in a remote area on US government property."
https://evtol.news/news/pushing-the-envelope-joby-aviation-in-2022