By Chris Stonor
After the success of CIVATAglobal's first FREE webinar in February, the company has arranged a second one for Wednesday, March 24th. Entitled: European Local Authorities and the UAM Challenge Series – Scaling Up From Drones to Air Taxis, the one hour program starts at 11am (UTC)/12 noon (CET).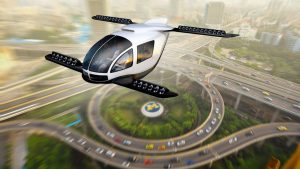 CIVATA explains, "For many local authorities, the immediate UAM challenge is to develop a policy which will allow for municipalities, the national aviation safety regulator and operators to work together to launch safe drone flights above people. But this is just the first stage."
It goes on, "By 2030 a UAM eco-system will comprise a complex network of aerial routes, ground infrastructure and traffic management systems, potentially allowing for hundreds of daily autonomous drone transport missions carrying people and goods around the city, while other drones will fly monitoring and surveillance missions."
And concludes, "To ensure readiness to seamlessly deploy the new technologies in beneficial ways for the community, local authorities need to take an immediate and strategic approach towards public engagement and the infrastructure planning process."
UAMN Article About Previous CIVATAglobal Webinar:
https://www.urbanairmobilitynews.com/commentary/new-free-webinar-series-from-civataglobal-drones-and-urban-air-mobility-the-opportunities-and-risks-for-european-local-authorities/
The seminar will address such issues as:-
: What could a city UAM eco-system look like in 2030?
: What are the immediate strategic priorities for local authorities in preparing for the future?
: How should local authorities start their strategic UAM planning, with scalability in mind?
: When will cities need UAS traffic management systems and who should run these?
: How should UAM be introduced within a long term smart-city planning process?
The webinar will be moderated by Andrew Charlton, CIVATAglobal Director General, and is joined by:-
: Altitude Angel to discuss "Managing the Urban Airspace."
: Darrell Swanson, CEO Swanson Aviation, on "How UAM will evolve in cities from drones to air taxis."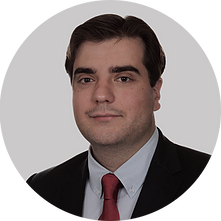 Georgi Georgiev
: Georgi Georgiev, robots.Expert Business Development Partner, to talk on "How Cities and Aviation Partners are Planning for the Future."
To Register