By Chris Stonor
Another flying car has entered the rapidly expanding market "unlocking the skies for urban mobility today", reports a company website. (A loud drum roll): "Meet The AirCar".
​Founded in 2017 by Eray Altunbozar, the site says, "AirCar is an eVTOL aircraft for two passengers. We tested our solution with sub-scale prototypes over 1000+ flights. Since the beginning of 2021, we started testing full-scale model, autonomous software and type certification review with Federal Aviation Administration (FAA)."
And goes on, "To enable the most efficient and reliable aircraft, we are continuously developing state of art technologies for each part of the AirCar. We believe that by combining art and science, AirCar will revolutionise how we transport in the cities in a few short years."
Looking a little like a more rounded version of the EHang 216, the company pronounces its AirCar mission. "Big cities in the world has already reached their maximum road capacity. But the population, urbanization and the number of cars are continuing in an incredible rate. The tunnels, subways and trains are mega projects built in a comically slow rate compared to the growth of the population. We need to unlock a new dimension in urban mobility."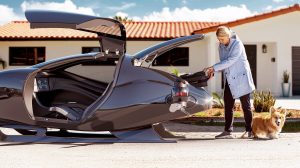 And then says, "By enabling the skies for economic urban transportation, there's an ability to build one of the most significant businesses in the world and more importantly help drive the world to a sustainable future. It is our core mission to enable time-saving technologies for commuters and helping to create a cleaner future."
As ever with flying cars, there are far more questions than answers. Will this ever take off and get to market or simply remain a CGI dream? How can such a small enterprise compete with the Big Boys who are already rushing to the stock market to access the millions of dollars required to compete in the impending fourth industrial revolution.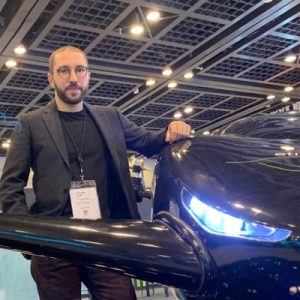 Eray Altunbozar
Certainly, one to follow. You can subscribe to the company's newsletter at the bottom of the website page.
For visual presentation and more information