On March 9th, California-based Archer announced its commitment to launching an Urban Air Mobility (UAM) network in Miami by 2024 for its eVTOL aircraft, reports aviationpros.com.
Below is a link to a video taken by a drone, encapsulating the Miami City landscape and offering views of what you may see when flying in one of Archer's eVTOL craft which is expected to travel distances of up to 60 miles at 150 mph transforming how people approach everyday life, work, and adventure, while benefiting the environment and working towards a future zero-emissions world.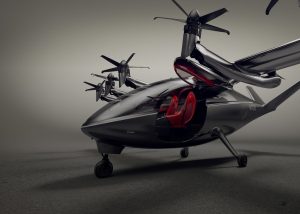 In the footage, there are various sites viewed which could be converted into either heliports or vertiports.
Archer's recently announced SPAC merger with Atlas Crest and a USD1 billion commercial order from United Airlines, which is subject to United's business and operating requirements, values the company at USD3.8 billion and puts Archer in prime position to integrate UAM as part of cities' future transportation networks.
Adam Goldstein, co-founder and co-CEO of Archer, said, "Cities across America are looking for solutions to traffic and mobility challenges. Our collaboration with Miami will bring quick, safe, affordable everyday flight to Southern Florida."
Brett Adcock, the other co-founder and co-CEO, added, "Archer will develop a UAM network in Miami to support eVTOL aircraft, and create a service with a price equivalent to rideshare services on the market today."
Mayor of Miami, Francis Suarez, commented, "The City of Miami is dedicated to collaborating with Archer to build one of America's first UAM networks and work towards overcoming the geographical challenges of our water-locked areas currently only accessible via congested roadways."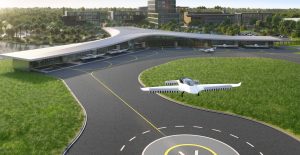 Florida, the state where Miami lies, is attracting another leading eVTOL company, Lilium, to its region, this time at Lake Nona in Orlando, North of Miami, where the German eVTOL manufactuer has exciting plans to build another UAM network which includes the construction of a vertiport.
Lake Nona's central location provides the opportunity to connect more than 20 million Floridians within a 186-mile radius, serving several major cities including Orlando and Tampa. The Lake Nona vertiport will create more than 100 jobs in the Orlando area, with hundreds more to follow across Florida. Lilium aims to begin its service in 2025, a year after Archer.