By Chris Stonor
The news this week of Lilium's SPAC deal to float on the NASDAQ stock market has rather dominated the recent exciting news that the German manufacturer has ditched its 5-seater for the larger 7-seater passenger air taxi jet. So below is further information gained from the company's website.
 The Lilium 7-Seater Jet has a projected cruise speed of 175 mph at 10,000 feet and a range of 155 or more miles. It is the end result  of five years of technology development across four generations of demonstrators, including Lilium's full-scale 5-Seater.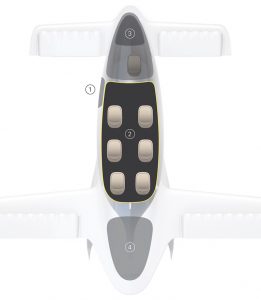 Lilium applied for concurrent type certification for a high-capacity aircraft with EASA and the FAA in 2018. Development of the 7-Seater Lilium Jet began secretly following this milestone. In 2020 the 7-Seater Lilium Jet received CRI-A01 certification basis from EASA.
Previous UAMN Article on Lilium:
https://www.urbanairmobilitynews.com/air-taxis/confirmation-lilium-to-list-on-nasdaq-via-spac-with-qell-usd3-3-billion-valuation/
Lilium has successfully developed, tested and refined the underlying technology for electric vertical take-off and landing jets – Lilium's proprietary Ducted Electric Vectored Thrust ("DEVT") technology, along with key control systems, aircraft and battery architecture. DEVT technology enables Lilium to scale to higher-capacity aircraft and keep noise emissions and ground footprint low.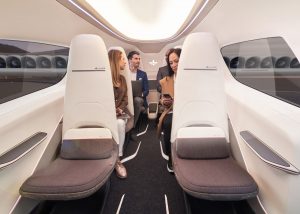 Daniel Wiegand, Co-Founder and CEO, Lilium, says, "We're incredibly excited to reveal the development of our 7-Seater Lilium Jet and announce the next stage of our growth. This is a validation of all the hard work over the last five years from our talented team and our world-class partners and investors."
He continues, "Our vision is to create a sustainable and accessible mode of high-speed travel and bring this to every community. Transport infrastructure is broken. It is costly in personal time, space consumption and carbon emissions."
And adds, "This week's announcement brings us closer to launching our passenger service. In Qell, we have found a partner who shares our ambition for sustainable mobility and brings tremendous experience in running mobility and hardware businesses."
Barry Engle, Founder and CEO of Qell, comments, "The 7-Seater Lilium Jet is a game-changer for transportation. We set out to find an exceptional and ambitious technology company, with significant growth potential, and in Lilium we have found that."
Lilium has over 400 engineers whom between them were previously responsible for developing and delivering some of the most successful and complex aircraft in aviation history, including the Airbus A320, A350 and A380, Eurofighter Typhoon, Gulfstream G650 and Harrier VTOL.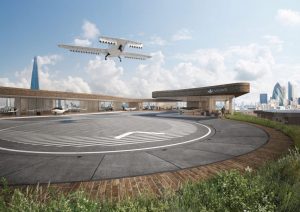 The 7-Seater Lilium Jet will be the company's first aircraft to go into serial production. It has 30x fewer components than a commercial airliner and is designed for ease of manufacturability and scalability.
Up to 14 vertiports are already planned in Florida. Lilium is also in advanced discussions with key infrastructure partners for 10 vertiports to build a network across Europe.
Visual presentation
https://www.youtube.com/watch?v=rkEBcfuxMKY
For more information