By Chris Stonor
It's the turn of Nasdaq.com to hype eVTOL stocks, so no bias here, then? The article has the usual hyperbole mixed in with the common banal phrases like "flying cars" and "The Jetsons".
Journalist, Luke Lango, described as an investorplace contributor, goes full monty and trumpets, "They're coming — soon. And by soon, I mean 2024!" And then adds, "So buckle up because right now you have an opportunity to invest in the flying car future — before most other people even see it coming."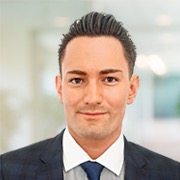 Luke Lango
Yet, putting aside the hyperbole, Lango has a point. Some believe, investors are staring at a financial opportunity of a lifetime. Those initial eVTOL companies who floated on the stock market last year, have seen their share price pummelled into the ground. They are about as popular as Russia right now.
Yet, Lango gushes, "Folks, we are standing on the precipice of a new era in transportation — a new era wherein our cities will be filled with eVTOL aircraft ushering people and goods all over the place. By 2030, things could look a lot like the 2062 future from The Jetsons."
He continues, "Welcome, friends, to the "Flying Car Revolution" — a USD3 TRILLION urban air mobility revolution that will create new titans of transportation. No-one is talking about this market today. But everyone will be talking about it by 2025."
Adding, "Thus, the folks who get in early — who invest in the leading flying car stocks today — will see huge gains over the next 5-plus years."
Unfortunately, one feels a little queasy when the hype is printed in bold. So, let's put aside Lango's razzamatazz and follow a more grounded approach.
Cathie Wood, the legendary stock market investment manager, who has created two of the more famous funds, ARK and ARKX, has been picking up "eVTOL bargains" in recent months including shares of both Archer and Joby.
Take Archer (ACHR), for example, where Wood already had an existing stake of 5.737 million shares in the company, yet in the past quarter has bought up an additional 5.568 million or a 98 percent increase to her holding. Wood's present stake lies at 11,306,020 shares, worth, even with such a lowly present share price, at USD 33.24 million.
Imagine this value if the share doubles, trebles or even quadruples in price between now and 2024. USD25 a share does not seem unfeasible within two-years' time, so long as the Wisk lawsuit is resolved and 'The Maker' aircraft certification is granted.
Remember, EHang was caught up in a dotcom style bubble a year ago and struck USD129 before experiencing a Humpty Dumpty great fall.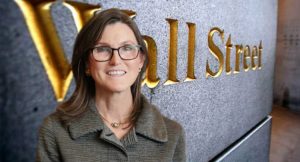 Cathie Wood
Cantor analyst Andres Sheppard, like Wood, sees plenty to appreciate, pointing to a broader correction in the tech market. He writes, "So far YTD, we've seen a market downward correction across different sectors, which also includes eVTOL. This has affected Archer's peers too."
Yet, a flying accident, as the Joby S4 aircraft recently suffered during a speed trial for AFWERX Agility Prime, is yet another danger to share value on top of every other uncertainty, when new technologies are pushed to their limit, or in the case of Joby, beyond them.
Even so, Morgan Stanley analyst, Kristine Liwag, who helped calm the waters after the S4 crash, has set a price target of USD21, raising it from a previous USD16 initiated last September.
Seekingalpha.com, a specialist investors' website, pooh-poohs Liwag's price target, describing it as "a significant reputational risk for both the firm and analyst." And goes on, "This is Morgan Stanley projecting 300 percent plus upside in a speculative de-SPAC at a time when de-SPACs (and particularly speculative ones) are seen as laughable at best and criminal at worst."
Read seekingalpha.com Article:
https://seekingalpha.com/article/4490206-is-joby-aviation-stock-good-long-term-investment
Yet, after a torrent of ridicule, alpha does concede, "Amid a landscape of crushed de-SPACs that seem likely headed to zero, Joby at least has a shot. And that makes it more interesting than it might initially appear." It concludes, "To be fair, there are some reasons to see JOBY as a long-term buy, if certainly an aggressive one."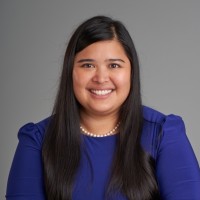 Kristine Liwag
The problem being, you require courage to invest in nascent risky shares especially during troubled global times. Better to be safe and defensive rather than go on the offensive. Yet that, suggest some experienced investors, is the time to strike when a share price has been beaten to a pulp.
So, peer into a crystal ball or time-travel in your mind to 2024 and ask yourself the question. Do I stick or twist this year? As the great stock market investor, Warren Buffett, says, "Be fearful when others are greedy. Be greedy when others are fearful."
Most importantly, do your own research and due diligence, whenever possible.
Read Nasdaq.com Article:
https://www.nasdaq.com/articles/make-millions-in-flying-car-stocks-before-they-take-off
(News Source: https://www.nasdaq.com/)