By Chris Stonor
This week UAMN news surrounds two of the more exciting eVTOL companies, Vertical Aerospace (VA) and EHang. The latest from VA is the additional funding of USD205 million from two companies: Mudrick Capital (USD200 million) and Kouros SA (USD5 million), reports a press release.
Mudrick is a global investment firm specialising in "situation investing" and Kouros SA, a company that focuses on "green funding" like decarbonising transport and energy production. They join other VA investors including American Airlines, Honeywell and Rolls-Royce.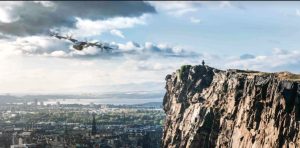 Stephen Fitzpatrick, CEO and Founder of Vertical, commented, "We are delighted to welcome Mudrick Capital and Kouros as new partners to Vertical Aerospace. Their investments are more expert validation of our technology and approach to the exciting future of zero emissions flight."
Jason Mudrick, Founder and CIO of Mudrick Capital, added,  "Vertical Aerospace is led by an exceptional team, developing an innovative aircraft, that has created an unrivalled partner ecosystem, with what we believe is the largest announced conditional pre-order book in the industry."
He continued, "Vertical is on the right side of the movement towards Net Zero – cutting carbon by reducing reliance on short-haul flights and other modes of transport. This is essential and it is a key consideration in our investment."
This latest funding assists the expensive process of certification and full production ramp of the VA craft up to the expected significant revenue generation from 2024.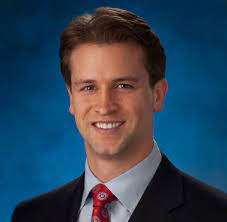 Jason Mudrick
The release explains, "The net funding requirement to certify the VA-X4, develop a manufacturing facility, build out Vertical's commercial platform and scale production is expected to be circa USD250 million."
Meanwhile, VA signed an agreement late this week with Ferrovial to construct 25 vertiports for its eVTOLs across the UK. The company is a Spanish multinational company involved in the design, construction, financing, operation and maintenance of transport infrastructure and urban services.
The release explains, "Ferrovial will bring its operational capabilities, design expertise and investment strength to building a compelling UK network of vertiports." And goes on, "Ferrovial invests, develops and operates 33 airports around the world, including in the UK being a shareholder of Heathrow, Glasgow, Aberdeen and Southampton airports."
Stephen Fitzpatrick, CEO and Founder of Vertical, commented,"Our partnership with Ferrovial is an important step forward in bringing the VA-X4 to the skies. Creating the right infrastructure for zero emissions aviation is a critical part in making Urban Air Mobility a reality. I look forward to flying between Ferrovial's vertiports in the VA-X4 in just a few years' time."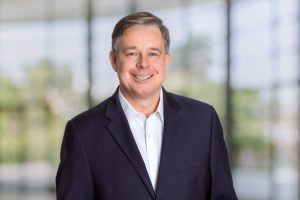 Kevin Cox
Kevin Cox, CEO of Ferrovial Vertiports, added, "This network will boost local economies with a new model of regional connectivity and bring affordable, emissions-free travel to millions of people."
For more information
https://vertical-aerospace.com
https://www.mudrickcapital.com