By Chris Stonor
Wisk, the Urban Air Mobility (UAM) Company, is progressing with its trial to advance autonomous passenger transport under the New Zealand Government's broader Airspace Integration Trial Programme (AITP), reports a press release. Wisk is aiming to begin testing later this year.
In February 2020, Wisk announced that it had signed a memorandum of understanding with the New Zealand Government to establish the Transport Trial under the broader AITP. Since then, both parties "have been undertaking detailed planning of a highly structured and integrated program, with the implementation of the trial expected to start in the second half of 2021." Insitu Pacific Pty Ltd, a Boeing subsidiary, is also a part of the program.
With the backing of Boeing's expertise in integrating piloted and autonomous technology alongside Wisk's decade-long eVTOL experience, puts the Transport Trial in good stead.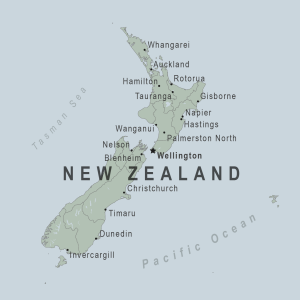 Gary Gysin, CEO of Wisk, said, "The company has always seen the distinct advantages of New Zealand, including the country's globally respected Civil Aviation Authority and flexibility for Remotely Piloted Aircraft Systems (RPAS)." He continued, "These factors, combined with the advantages of testing and operating in a relatively uncongested airspace and the innovative culture of early adoption, makes New Zealand uniquely positioned as a leader for autonomous UAM integration trials."
Anna Kominik, Asia Pacific Region Director for Wisk, added, "New Zealand presents a unique opportunity and we are immensely proud to have been recognized by its government as the first airspace integration industry partner."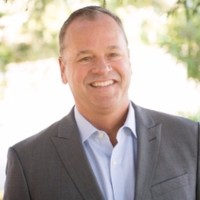 Gary Gysin
For more information on the New Zealand Government's Airspace Integration Trials Programme click on the link below.
https://www.mbie.govt.nz/science-and-technology/science-and-innovation/international-opportunities/new-zealand-r-d/innovative-partnerships/airspace-integration-trials/
Footnote
Based in the San Francisco Bay Area and New Zealand, Wisk is an independent company backed by The Boeing Company and Kitty Hawk Corporation and boasts a decade of experience including close to 1,500 test flights.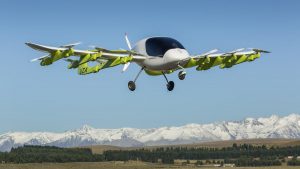 Visual presentation
https://www.youtube.com/channel/UCc5VG4FoQRTvnHYphJrbYgA
 For more information