By Chris Stonor
A start-up hoping to reinvent regional air travel with an unusual vertical-takeoff aircraft has rebranded and raised USD12.4 million in a seed funding round, reports techcrunch.com. The formerly known Craft Aerospace is now called Odys Aviation and the finance will go toward, among other things, a planned demonstration flight this year with a one-passenger prototype.
The unusual "blown wing" approach to VTOL craft bends the wing in such a way "that the thrust from the rotors can be directed downward as well as rearward in a minutely adjustable fashion," writes techcrunch.
The article continues, "It's been tried before, but not on this scale — but Odys thinks the combination of box wing and high flap makes it not just possible but uniquely suited to short-hop air travel."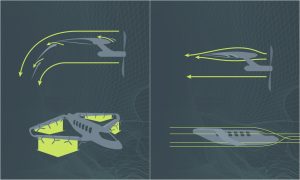 Diagram of "Blown Wing"
James Dorris, co-Founder and CEO of Odys, commented, "Integration at smaller airports is already very practical. We have collaborated with two vertiport developers to ensure our aircraft can practically land at their facilities, and we're also in discussion with one of the U.S.'s largest airports to assess airspace integration issues."
The aircraft could carry up to nine passengers and two pilots, fly at 30,000 ft and about 345 mph, with a range of up to 1,000 miles. Potentially, this good for commutes between LA-SF, Tokyo-Osaka and NY-DC. The company is collaborating with Mojave Air and Space Port to explore take-off and landing spots.
Depending on regulations and infrastructure, the planes might also land at regional airports (often closer and less busy than major ones) or at dedicated facilities closer to city centres. While Odys is still at the sub-scale prototype testing point, test flights are already pencilled in.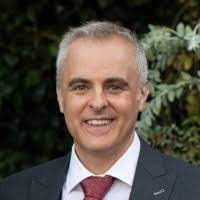 James Dorris
Dorris added, "We will fly the next scale prototype (effectively a one-seater) later this year. The first full-scale prototype flight tests are scheduled for late 2023."
The company initially raised USD3.5 million last year. Investors include Giant Ventures, Soma Capital and Countdown Capital.
Visual presentation
https://www.youtube.com/watch?v=b-nPXJ9JsxY
For more information
(News Source: https://techcrunch.com)
(Pics: Odys)