By Chris Stonor
U.S-based Overair, a leading eVTOL and Advanced Air Mobility (AAM) company, announced recently it is to expand and upgrade the present Santa Ana HQ, reports a press release.
This will feature new spaces for industrial and manufacturing teams and a built out corporate front office that provides space for the company to execute on their aircraft program development plans to reach full FAA certification by 2025. The expansion is to double in size Overair's floorspace and corporate offices, signalling the next growth phase for the company.
With proximity to the John Wayne/Orange County Airport and high- quality residential communities, the new HQ features two buildings of 94,000 sq ft and 109,000 sq ft, respectively. Building 1 will house the company's corporate offices, shop lab, and cleanroom space for aircraft design, development and manufacturing, while Building 2 the space for aircraft integration and testing facilities.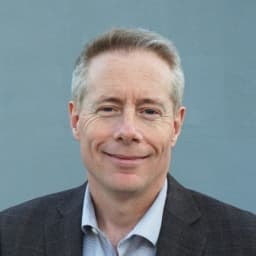 Ben Tigner
Overair CEO Ben Tigner, enthused, "We're excited to double our footprint and our commitment to Orange County and the city of Santa Ana. This new office space helps us promote a culture that allows everyone on the Overair team to achieve their personal goals and the company's vision of making the world a smaller, cleaner place."
He continued, "This expansion enables us to grow our talented team, add hundreds of jobs to our community and accelerate Butterfly's introduction as the most robust and quietest electric vertical lift aircraft in its class."
Overair is looking to bring hundreds and eventually thousands of new, technology-focused jobs to Orange County. The company plans to hire 1,000 employees over the next 3-5 years, including aerostructure and propulsion systems engineers looking to create green energy systems.
The expanded Overair campus will foster productivity and cultural unity across both corporate and engineering teams to achieve a full-scale Butterfly prototype by 2023, FAA certification by 2025, and commercial entry into service by 2026.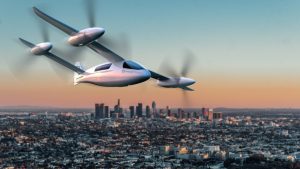 The Butterfly
The expansion comes at an inflection point in the company's growth, as their eVTOL vehicle Butterfly transitions from initial type design to preparation for commercialization and scaled production.
Footnote
Overair's growing team is harnessing decades of military aircraft innovation led by Abe Karem, creator of the Predator unmanned aerial vehicle and the A160 Hummingbird, to design, manufacture, and operate eVTOL aircraft.
Visual presentation
https://www.youtube.com/watch?v=jWVUTr2zhe0
For more information