By Chris Stonor
Media articles are coming thick and fast and now it's the turn of what some call the Alternative Media to focus on the impending UAM revolution.
The Epoch Times is the latest to publish such a feature under the heading, 'Southern California Hyundai Headquarters to Develop Flying Taxis'. Hyundai's Supernal eVTOL is the focus.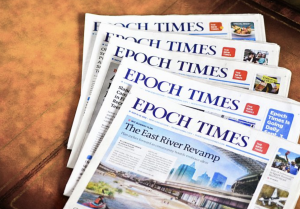 The first query is this comment: "Southern California residents could see flying taxis soar across the sky as early as 2028." Perhaps for Supernal, but surely not for other eVTOL companies like Archer who are aiming to begin services in that area of the U.S as early as 2024.
Read Article:
https://www.theepochtimes.com/southern-california-hyundai-headquarters-to-develop-flying-taxis_4257819.html?utm_medium=social&utm_source=twitter&utm_campaign=digitalsub&slsuccess=1
For more information