By Chris Stonor
It's been an excellent week for the eVTOL industry. As news of the initial trials at the Paris Pontoise Airport broke, the mainstream media (MSM) gathered in force and for the first genuine time, perhaps, portrayed the industry "had come of age" after the cream of the market players joined force. The presence of Airbus, in particular, offered the occasion kudos and stature which the MSM used to its advantage.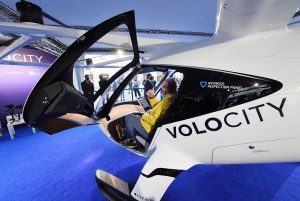 A good example is the feature published by The New York Post. Written by journalist, Hannah Sparks, under the heading "Flying taxis being tested for use at 2024 Summer Olympics in Paris", agreed, the opening paragraph uses the cringeworthy cliché phrases "flying cars" and "Jetsons", but she writes this more in jest as a cursory glance to the past. Most importantly, the main heading has the term "Flying Taxis" which is a major step forward.
There is no question that eVTOLs will take centre stage alongside the athletes in 2024 with an added prayer that no air accidents occur. This event will be a tipping point for the industry moving forward and why the trials during the next 30 months or so must be carried out diligently and safely by those eVTOL companies involved.
Read Article:
https://nypost.com/2021/11/29/paris-to-test-drive-flying-taxis-ahead-of-2024-olympics/