By Chris Stonor
The new year media crystal-ball gazing continues where a feature from yahoo.com poses the question: Is 2022 going to be the year where flying taxis make the breakthrough?
The opening paragraph states, "According to several media sources, we can expect to see flying taxis as Vertical Aerospace goes public on the New York stock exchange, the latest of several aviation start-ups to do so."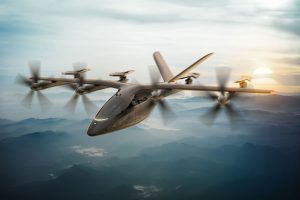 Vertical Aerospace
And goes on, "There has long been speculation over the potential for flying taxis, although an earlier prediction suggesting the technology could come into action in 2022 was slightly ambitious, with the current goal set for late 2024."
The main part of the article features UK-based Vertical Aerospace. Worth a read.
Read Feature:
https://sg.finance.yahoo.com/news/flying-taxis-could-finally-breakthrough-000000878.html
(News Source: https://sg.finance.yahoo.com/)
(Top image: Bryce Durbin/Techcrunch)