By Chris Stonor
A fascinating feature entitled "Building of Vertiport Cities" was published this week on the website aerospaceamerica.aiaa.org.
Written by journalists, Cat Hofacker and Alyssa Tomlinson, they emphasise the point that UAM won't "take off" unless "companies make the right business decisions about where to locate their vertiports and win permission from local authorities to build them." They cite the common sense, "Location, location, location."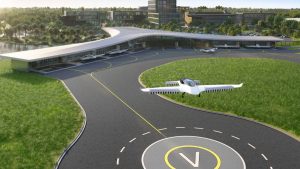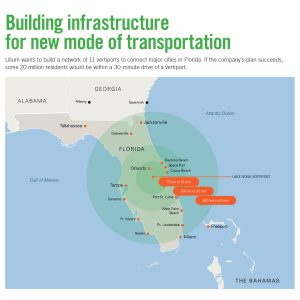 The journos use various examples including Lilium's proposed U.S constructions at Lake Nona in Florida, alongside talking to a present leader of this specialist market, Skyports CEO, Duncan Walker. Other companies discussed and people interviewed include and come from Archer Aviation and Joby.
Read Feature
https://aerospaceamerica.aiaa.org/features/building-vertiport-cities/