By Chris Stonor
It seems every Tom, Francesca and Harry media outlet are now jumping on the eVTOL bandwagon. This time it is the turn of energyindustryreview.com.
As ever, irritation mounts as the term "flying cars" is mixed up with eVTOLs. How can you have Joby Aviation, CityAirbus NextGen or the Lilium Jet under the same flying term as Aircar, Pal V or Terrafugia Transition? The first examples can fly only in the sky, while others can fly both in the sky and travel on the road like a car. Surely, a very marked difference? Perhaps, an online manual needs to be published to help media outlets outside the UAM industry learn the lingo?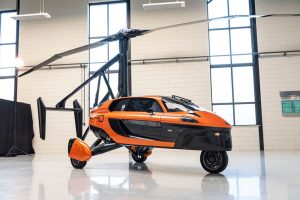 Pal V
Leaving aside this irritation, it is a well-researched article by journalist, Rona Rita David, featuring 11 different flying car and eVTOL companies including the unusual looking and lesser-known German-based Carplane. The French airship firm, Flying Whales, is also featured which makes the "flying cars" terminology even more eccentric.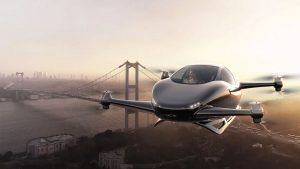 Aircar
Read Feature
https://energyindustryreview.com/analysis/future-urban-mobility-evtol-an-economic-reality/
(News Source: https://energyindustryreview.com/)
(Top pic: The Carplane)