By Chris Stonor
Hyundai UAM is in the news this week after announcing there are three new members joining its Auto Group's Airspace Management Consortium. These companies are:-
: Altitude Angel, a British provider of airspace management data and services.
: Skyroads, a German-based aviation embedded system developer.
: OneSky, a U.S-based provider of unmanned aircraft system traffic management (UTM).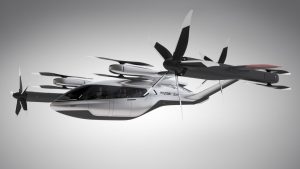 Read previous UAMN Article:
https://www.urbanairmobilitynews.com/utm/altitude-angel-joins-urban-air-mobility-division-of-hyundai-motor-group-consortium-to-co-develop-aam/
An unlikely source, the UKs specialist car magazine, Auto Express, published a major feature this week reminding us about Hyundai and its major plans for eVTOL Aircraft. In recent months, much of the UAM news has been about such companies floating on the stock market, gaining new orders or telling the world how green and safe its craft are. Somehow, Hyundai has been lost amidst all this hullabaloo.
So below is a major feature written by journalist, Luke Wilkinson, reminding us all about Hyundai's aircraft and the company's plans to launch its first one in 2028, four years after some of the competition begin soaring through the skies.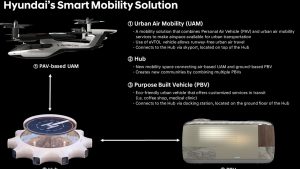 Read Article:
https://www.autoexpress.co.uk/hyundai/108776/hyundai-launch-autonomous-electric-flying-vehicles-2028
For more information
https://www.hyundai.com/au/en/why-hyundai/concept-cars/urban-air-mobility
(News Source: https://www.autoexpress.co.uk)