By Chris Stonor
How can you not feel excited being part of a new, thrilling and fast expanding industry that flies you into the future and reminds us of all those scintillating science fiction films from your past.
The robbreport.com offers an insight into how quickly the eVTOL/VTOL market is growing as Tom, Dick and Tracey are jumping onboard in a bid to become the "Tesla of the skies."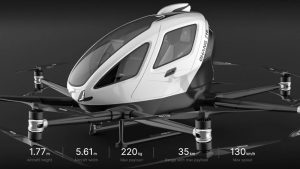 EHang 216
The website points out there were 200 new designs just in 2021 alone and says, "Beside the many wannabes are a half-dozen firms that are attracting sizable investments from established corporations and entrepreneurs."
According to a recent report from the non-profit organisation, Vertical Flight Society (VFS), its eVTOL/VTOL directory has recently hit 600 concepts from 350 companies around the world. VFS Executive Director, Mike Hirschberg, says the number of concepts has doubled in the last 18 months.
The amount of funding has also risen dramatically. VFS estimated total investments in eVTOL/VTOL companies from 2010 to 2020 was USD4.5 billion. The 2021 figure, Hirschberg explains, was more than USD10 billion, thanks to firms like Joby, Archer, Lilium and Vertical Aerospace going public, while private investors also poured R&D money into others.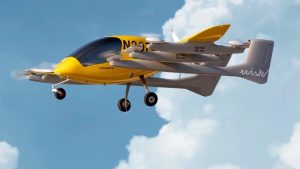 Wisk Aero
Read the full feature below:
https://robbreport.com/motors/aviation/evtol-explode-200-new-designs-1234660193/
(Top Pic: Joby Aviation)