By Chris Stonor
Social media is responsible for doubling, even trebling the number of business rumours flying around the world in recent years. Some come true, often crafted by the companies concerned, cunningly placing a rumour to herald an impending new development, while others are like the ephemeral Mayfly that come and go in 24 hours with no substance or merit.
A recent example is this Helipass tweet from the VivaTech 21 Event that says, "Helipass is introducing Urban Air Mobility. Ready to jump? Tell us." This has all the titillating and teasing ingredients for a sturdy rumour with muscle-rippling legs. The photo posted has the EHang 216 and Helipass Founder and CEO, Frederic Aguettant, alongside it with his wife (?)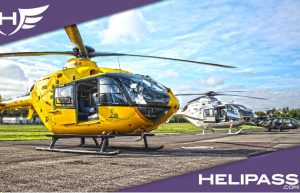 Helipass is a major French-based helicopter business that specialises mostly in sightseeing rides, a market that EHang is gunning for. Come on, what more do you want?
No surprise then that the EHang "Social Media Army" has jumped all over this post like bears to a honeypot, especially given the interest that the Chinese AAV company generated during the four day VivaTech show.
Recent UAMN article on EHang's "VivaTech Success":
https://www.urbanairmobilitynews.com/air-taxis/ehang-wows-at-france-vivatech-21-president-macron-impressed-by-aav-216/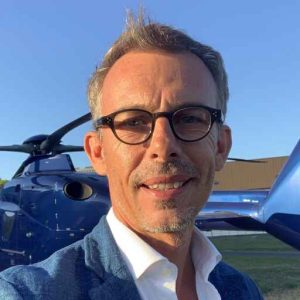 Frederic Aguettant
One more measured tweet reads, "Possible partnership between French UAM company @Helipass and @ehang in the near future. Helipass services with traditional helicopters are available in Paris and other 350 cities in the world." Adding, "Nothing official yet."
For more information
EDIT
EHang has tweeted this morning that it's recently entered into "a strategic partnership agreement with Edeis Concessions." The tweet says, "With the mission to promote clean urban air transport to French market, the partnership will further promote safe, intelligent and eco-friendly autonomous aerial air mobility solutions in Europe."
Edeis Concessions is located in Ivry-sur-Seine, Ile-de-France, and is part of the Freight Forwarding Services Industry. The company has 26 employees at this particular location and generates USD5.39 million in sales. There are 49 companies in the Edeis Concessions corporate family.
Are we to presume that EHang AAVs will deliver French freight in the future?