By Chris Stonor
It's all "kickin' off" as the money markets might say. eVTOL companies are as "in the news as Weetabix" and the latest impending acquisition, reported in the ft.com this week, is Joby Aviation.
Linkedin co-founder, Reid Hoffman, and tech entrepreneur/Zynga founder, Mark Pincus, are close to a special purpose acquisition company (SPAC) deal to merge their blank cheque company with Joby, valuing the flying taxi developer at around USD5.7 billion. This is an extraordinary sum given that since 2017,  Joby has only built two prototypes and flown no-more than 600 trial flights.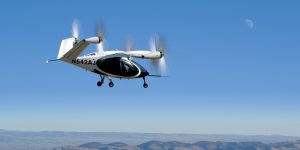 The Financial Times writes, "Reinvent Technology Partners, their special purpose acquisition company, which raised USD690m in a public listing in 2020, is finalising financing for the deal and an agreement could be announced later this month." If the merger goes ahead Joby will be listed on the New York Stock Exchange. Existing backers include Japanese carmaker Toyota and British investment manager Baillie Gifford.
Earlier this week news broke that another eVTOL aircraft company, Archer, is soon to be publicly listed. It is likely that a slew of similar companies may follow during 2021 including the German manufacturer, Lilium.
Previous UAMN article on Archer eVTOL:
https://www.urbanairmobilitynews.com/air-taxis/united-airlines-invests-orders-archer-evtol-start-up-to-go-public/
Brett Adcock, co-founder of Archer, explained this week, the company aim to fly its first passengers in just three years, saying, "We'll launch in a few select cities and a few routes in 2024, and we'll be scaling up operations from there."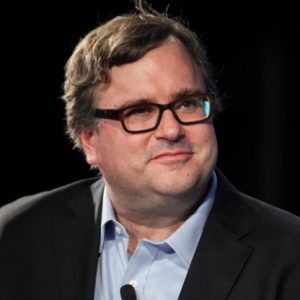 Reid Hoffman
Joby says it is targeting Federal Aviation Administration (FAA) certification in 2023 and hopes to start commercial operations a year later in preparation for the Paris Olympic Games where eVTOL flights are to be highlighted.
The Santa Cruz-based company, founded in 2009, has more than 500 employees. In December it acquired Uber Elevate, the flying taxi arm of the ride-sharing group. Uber has also invested USD125m in Joby. Eric Allison, the former head of Uber Elevate, is now the company's head of product.
The timing of the SPAC merger deal depends on how quickly Hoffman and Pincus are able to raise additional funding from institutional and private investors, says a FT source. This person added that if Reinvent failed to secure additional financing the transaction could fall through. Joby has raised USD803m to date, according to financial data firm, PitchBook.
Hoffman, who sold LinkedIn, the professional networking site, to Microsoft for USD26bn in 2016, and Pincus, who co-founded the video game maker Zynga, have launched two previous SPACS.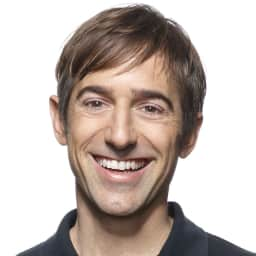 Mark Pincus
A study last month by Deloitte, a consultant for the Aerospace Industries Association, predicted the U.S air mobility market would begin deployment in 2025, reap USD115 billion in revenue by 2035, and create 280,000 jobs.
Deloitte's Robin Lineberger, commented, "With the market poised to grow sevenfold between 2025 and 2035, it's important for US policymakers and industries to co-operate now to ensure American leadership in this transformative emerging sector."
Visual presentation
https://www.youtube.com/watch?v=dbdmPUpXOZ4
For more information
(News Source: https://www.ft.com)