By Chris Stonor
Embraer's Eve Urban Air Mobility Solutions (Eve) and Widerøe Zero, Scandinavia's largest airline, announced this week they have signed a Memorandum of Understanding (MoU). This partnership plans to develop Urban Air Mobility (UAM) solutions, with a focus on deployment of eVTOL operations, reports a press release. The two companies began working together in 2017, when Widerøe signed an order for up to 15 Embraer's E190-E2 jets.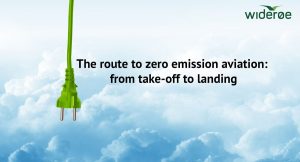 With the creation of the Air Mobility Business Incubator, Widerøe Zero, they will employ Eve's eVTOL Aircraft to develop and expand the UAM market.
Andreas Kollbye Aks, CEO at Widerøe Zero, said, "We expect these highly flexible vehicles to be interesting in a variety of applications including for use in rural areas whether cargo or passenger transportation." Adding, "Our partnership with Eve is part of our plan to accelerate the development of sustainable aviation, particularly in Norway."
André Stein, President and CEO of Eve, commented, "With UAM, we have a unique opportunity to design a new and optimised mobility ecosystem from infrastructure, vehicle, and general operations to air traffic management systems."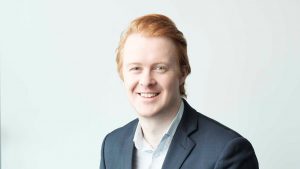 Andreas Kollbye Aks
Footnote
Widerøe Zero is a consultancy-cum-incubator owned by Widerøe AS with headquarters in Norway. It tackles all the regulatory, commercial and financing challenges involved in purchasing and operating zero-emissions aircraft.
For more information