By Chris Stonor
Hyundai, the South Korean-based multi-national, wants to go one step further in terms of sustainable mobility. It has partnered with the government of the country's capital, Seoul, to create "the world's first flying taxi city", reports explica.co. The idea was first presented at the Consumer Electronics Show (CES) in Las Vegas in 2020, where Hyundai presented a general outline of how an Urban Air Mobility (UAM) system could work.
The plan consists of three main parts: the S-Link, the Hub and the electric vertical take-off and landing vehicle (eVTOL). The S-Link is an autonomous means of transport that takes you from the office to the logistics centre (Hub). The latter is the starting point and longer-term projects are to follow from this.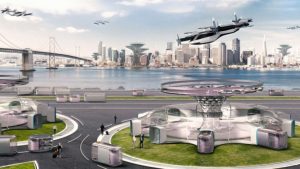 Seoul is the first city to agree to host such a centre, although Hyundai is also in talks with the state of Los Angeles (USA) to adopt another, as well as with Washington DC to establish a subsidiary for the company's air mobility ecosystem business. In Seoul, vertiports will be built at the Gimpo International Airport and operate within a radius of between 30 and 70 kilometres.
Hyundai is determined to make the project work. Dr. Shin Jai-won, formerly from NASA, has been hired to lead the UAM project. As for the air taxi itself, Hyundai's original idea was to partner with Uber Elevate, but since CES 2020, there has been no further announcements about this partnership. Archer Aviation and its craft, Maker, has been mooted as one potential eVTOL, but until the company's lawsuit with Wisk has been resolved, this is unlikely.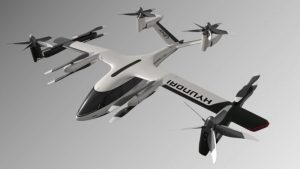 Hyundai has a lot of work ahead to achieve its goal with launch dates for "the flying city" varying from 2025 to 2028.
Visual presentation
https://www.youtube.com/watch?v=b4nQWG5z_z8
For more information
https://www.hyundai.com/au/en/why-hyundai/concept-cars/urban-air-mobility
(News Source: https://www.explica.co/)