By Chris Stonor
The Vertical Flight Society (VFS) is hosting its 5th Workshop (virtual) on eVTOL Infrastructure for Urban Air Mobility (UAM) on September 20th-21st, reports a press release. This fifth semi-annual virtual workshop will focus on infrastructure operations and safety as they relate to eVTOL aircraft capabilities and performance. The workshop sessions include presentations from key players and experts of the industry.
Objectives
: Provide an open forum to stakeholders and interested parties from industry and applicable government and regulatory bodies to discuss Operations & Safety requirements and expectations as they relate to UAM technology and infrastructure.
: Conduct facilitated discussions regarding key Operational & Safety questions pertaining to UAM infrastructure to better understand potential eVTOL aircraft limitations and aerodynamic deficiencies that must be considered in future infrastructure development.
: Identify collaborative research and development opportunities necessary for creating safe infrastructure design standards based on aircraft performance criteria.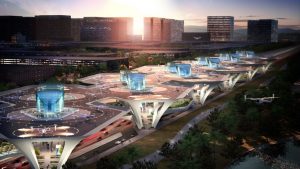 Deliverables:
: Build upon existing safety data to identify pre-competitive areas where proactive industry collaboration would be valuable in accelerating adoption.
: Identify collaborative opportunities between industry and government agencies that will benefit the UAM industry.
: Draft consensus-based strategies to advance infrastructure Operations and Safety at key Federal, State and Local levels.
VFS say, "In order to maximise the educational opportunity and the diversity of attendees, a low registration rate is set."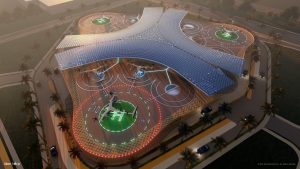 Visual presentation
https://vimeo.com/ondemand/infrastructure2021
To View Full Program and Attendance Charges
https://vtol.org/events/5th-workshop-on-evtol-infrastructure
To Register
https://ahs.portal.membersuite.com/events/ViewEvent.aspx?contextID=87f8e057-0078-c883-d948-c19d82ba4931
(Top photo: Vertical Flight Society)