By Chris Stonor
Volocopter is very much in the news this week due to its strong association with Singapore (please read UAMN articles from today and yesterday).
The company's latest announcement is that it aims to deliver SGD4.18 billion "in cumulative economic benefits to Singapore by 2030." This represents one of the many benefits that Volocopter's UAM services will bring to the city-state, according to its Singapore Roadmap published this week. The document also shares details on the potential routes, use cases and operational considerations.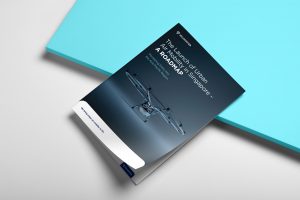 Christian Bauer, CCO of Volocopter, commented, "We are excited to have progressed to the next step of our UAM journey in Singapore, by presenting a roadmap that sets out further details on the business and operation plans leading up to our commercial launch in the next two years. This can only be achieved through our close collaboration we have been fostering for the last few years with the Singaporean authorities and other local partners."
Her continued, "Basing our APAC headquarters in Singapore has enabled us to expand rapidly into other countries across the region. For example, we established a joint venture with Geely in China, joined the Osaka Roundtable in Japan and conducted South Korea's first crewed public air taxi test flights." Adding, "We believe the launch of UAM in Singapore will truly enhance the Lion City's position as one of the most innovative cities in the world."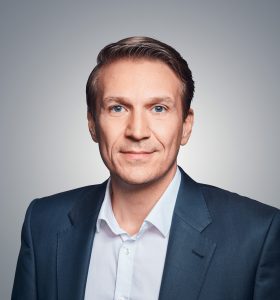 Christian Bauer
Key insights from the Singapore Roadmap include:
Volocopter's internal studies show that its UAM services can generate an estimated SGD 4.18 billion in cumulative economic benefits and create up to 1,300 local jobs by 2030.
UAM will serve as an enabler to achieve the Singapore Green Plan 2030 and act as an engine for economic growth in a post-pandemic world.
The initial launch will be tourist flights over Marina Bay and Sentosa, then expand its network to include cross-border flights to Indonesia and Malaysia.
Volocopter envisions four to six VoloPorts in Singapore by 2030. Areas being considered: Marina South, Sentosa, and Changi.
Volocopter's consumer study in Singapore showed that 72 percent of those surveyed expressed high interest in flying in a VoloCity.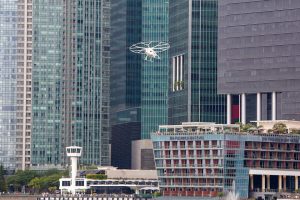 Volocopter has a trade stand at the Singapore Airshow in the German Pavilion (C-L69).
For more information