By Chris Stonor
The Swedish Skellefteå Airport's application to create a trial route for eVTOL Aircraft has been approved, reports a press release. Within the framework of the Swedish Energy Agency's call "Fossil-free flight 2045", the application aims to create a test route between Skellefteå Airport and Northvolt One for eVTOLs.
Behind the application is a broad consortium with partners from both academia and the private and public sectors.The project is to research and plan for "infrastructure, airspace issues, permits, market issues and, from a research perspective, investigate the electrical environment that increased use of electrified aircraft provides at the airport."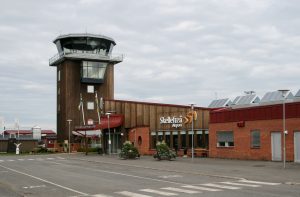 This forms the conditions for one of the very first trial routes in the Nordic region that assists in shortening the time leading up to commercial traffic with eVTOL in Västerbotten, Sweden and the Nordics.
Robert Lindberg, CEO of Skellefteå Airport, said, "With low operating costs and a limited need for infrastructure on the ground, we view this as an interesting and important means of transport for future regional travel in sparsely populated areas."
He continued, "It is also seen as a sustainable, convenient and time-saving transport solution to and from the airport within just a few years. This is the first necessary step to get commercial traffic started as quickly as possible."
Through Skellefteå Airport's proactive work with, among other things, the installation of Sweden's most powerful electricity supply for electrified aviation, the opportunities for eVTOL are wide. In addition to Skellefteå Airport, Skellefteå Kraft, Luleå University of Technology, Northvolt, Jonair and ACR are also participating in the project with the test route.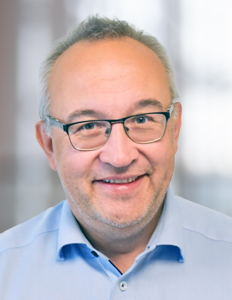 Robert Lindberg
Lindberg commented, "We have put together a broad constellation that will be able to contribute with different knowledge and angles. When we are ready, the goal is for developers of eVTOL vehicles to be able to use the route. Being able to test and develop in cold climates and darkness is a prerequisite for getting the vehicles certified." Adding, "This, together with the knowledge about electrification that exists in the region, creates unique conditions."
Footnote
In the Skellefteå municipality, a major societal transformation is currently underway, with several major industrial establishments contributing to the creation of the green society of the future.
Skellefteå Airport works with the green transformation of the transport sector together with, among others, Skellefteå Kraft, Northvolt, EIT InnoEnergy, Skellefteå Science City and participates in the FAIR project and the Green Airport project.
A major focus is on the development of electric and hydrogen aviation and the provision of fossil-free aviation fuel.
For more information