By Chris Stonor


SMG Consulting, a highly respected U.S-based research company founded in 2012 by former Honeywell and Danaher Executive, Sergio Cecutta, specialising in aerospace, defence, automotive and Tech OEMs, made its initial foray into the Advanced Air Mobility (AAM) industry in 2017 as a participant at the first Uber Elevate Conference.
The company sees itself as "a pioneer" in this field and last February initiated the AAM Reality Index that offers a regular overview of the growing number of companies in the industry and how each one is fairing (latest number of eVTOL orders, financial investment, developments etc..)
Previous UAMN Article:
https://www.urbanairmobilitynews.com/air-taxis/smg-consulting-aam-reality-index-the-much-awaited-december-chart/
This "creation" has proven to be a hit and less than a year on, SMG Consulting became one of the 24 "influential movers and shakers" highlighted in the evtolinsights.com publication "Power Book 2022 (recognising excellence and achievement in the eVTOL industry").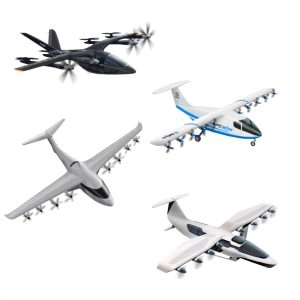 Last week SMG published its "5 predictions for the AAM industry 2022". These are:-
: Beta Technologies, Joby Aviation, Volocopter begin certification flights.
: EHang certifies the EH216 with the CAAC.
: Demonstrators from Airflow, Electra, REGENT and Vertical Aerospace take to the air.
: Funding will be greatly reduced YOY and will flow mostly to second wave companies.
: Construction starts on the first vertiports.
SMG Consulting is an excellent addition to the AAM industry with its strong and experienced research group.
Below is an example from last October. A report on Advanced Air Mobility in China. It is FREE to read.
https://smg-consulting.com/news/f/the-advanced-air-mobility-market-in-china
For more information