By Chris Stonor
South Florida's first vertiport for VTOL aircraft, has now reached the planning stage and could be developed at Palm Beach International Airport, reports bizjournals.com. If the project proves successful, Florida commuters could be soaring above congested highways on zero-emissions jets within a few years.
Last week, Palm Beach County Commission, considered a 20-year lease with Madrid-based air taxi startup Ferrovial, which has its U.S HQ in Austin, Texas.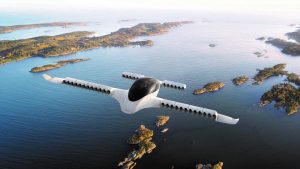 Florida's 4.7-acre site would be developed as a vertiport with at least USD7 million in capital investment. Ferrovial is developing the vertiports in partnership with Germany-based Lilium. The terminal would have two spaces for takeoff and landing of the company's eVTOL aircraft.
Lilium must obtain FAA approval for its craft as a condition of the lease. The annual rent will be USD154,012. The partnership has 36 months to complete construction for the structure, which would be located on the northeast corner of the airport. The project aims to have 20 percent participation from local small business enterprises and would create about 150 jobs. In January, Ferrovial and Lilium announced a deal to develop 10 vertiports with its eVTOL aircraft to connect major cities across Florida.
Lilium COO Remo Gerber, commented, "Our strategy to bring high-speed transportation networks to an entire region is being brought to life in Florida, and Ferrovial is the ideal partner with their unrivalled expertise in airport construction and operations around the globe."
He continued, "Nearly all 20 million Floridians will live within 30 minutes of our vertiports and the 140 million annual visitors to the Sunshine State will have a high-speed option available to travel to their destinations."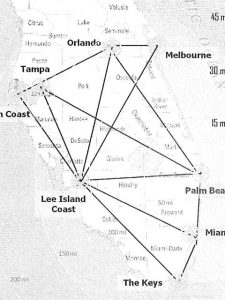 Planned Vertiports
According to documents Ferrovial submitted to the county, the seven-seat Lilium eVTOL is to have a 155-mile range and a top speed of 175 miles per hour. The presentation included a preliminary map of vertiports in Florida. The other terminals are in Miami, the Keys, near Fort Myers, on the Sun Coast, Tampa, Orlando, and Melbourne. From West Palm Beach, the aircraft could reach Miami in 20 minutes, Orlando in 50 minutes or Tampa in 60 minutes.
For more information
(News Source: https://www.bizjournals.com/)