By Chris Stonor
It's all gone a bit SPAC crazy. While Joby, Lilium and Archer eVTOL Aviation are going public this year via different Special Purpose Acquisitions Company (SPAC), it is now rumoured that Embraer's Eve Urban Mobility is in merger talks with Zanite Acquisition Corp. to pull off a USD2 billion deal, reports bloomberg.com.
Zanite is looking to raise new equity to support such a transaction, says Bloomberg, whose information comes from insiders that asked not to be identified. The deal, if accomplished, is set to value the merger at around USD2 billion, these people said. Obviously, the terms could change or even fall apart. Meanwhile, both Zanite and Embraer refuse to comment on the rumour.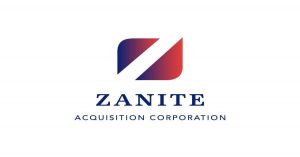 Recent UAMN Articles on Eve Urban Air Mobility:
https://www.urbanairmobilitynews.com/air-taxis/eve-helisul-to-collaborate-on-developing-uam-in-brazil-with-first-order-of-up-to-50-evtols/
https://www.urbanairmobilitynews.com/air-taxis/eve-uam-hits-jackpot-with-order-of-200-evtols-from-halo/
Bloomberg writes, "Zanite is led by co-chief executive officers Kenn Ricci, co-owner of Directional Aviation Capital, which controls private-jet flight provider Flexjet, and Steve Rosen, co-founder of private equity firm Resilience Capital Partners. The Cleveland, Ohio-based SPAC raised USD230 million in a November initial public offering."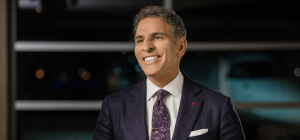 Kenn Ricci
And continues, "Ricci, the founder of several private-jet companies, bought Flexjet from transportation firm Bombardier Inc. in 2013. The company sells partial ownerships in its fleet of business aircraft, enabling members to fly privately without having to buy planes outright, and competes against NetJets, owned by Berkshire Hathaway Inc."
Eve Urban Air Mobility, an off-shoot of Embraer and led by CEO Andre Stein, this week struck a partnership with Helisul Aviation, a Brazilian helicopter operator, that involves an order of as many as 50 eVTOLs, with deliveries to begin in 2026.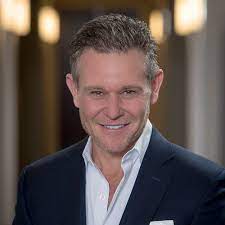 Steve Rosen
Last week, Eve struck another partnership with Halo Aviation Ltd, a helicopter travel provider in the U.S. and U.K., which features an order for 200 of Eve's eVTOL aircraft with delivery commencing in 2026. So, it is a busy time for the company. Halo is part of Ricci's Directional Aviation.
For more information
(News Source: www.bloomberg.com)
Edit: 
Since this article was published, both Embraer and Zanite have confirmed the rumour, so congratulations to Bloomberg for its scoop.