By Chris Stonor
Companies enjoy contriving eye-catching claims about a product, so for Samson Sky to state its Switchblade is the "most popular flying car in history" is quite an assertion. The company bases its claim after hitting two new milestones.
Last week it reached reservation position 1,500 or an average of over 4 reservations per week (confirmed future purchase orders), over the last 26 months, reports a press release. Additionally, Samson recently added the 45thcountry to its global roster of where reservation holders reside.
Sam Bousfield, Samson Sky founder and CEO, commented, "We're excited to see the international interest continuing to grow. When you look at the flying car arena, no one has even come close to our numbers."
He continued, "While demand is still highest in the US, where we have customers in all 50 States, Samson is making the Switchblade available with left-drive or right-drive controls to satisfy people wherever they live."
The Switchblade is "a proper flying car" as it can both fly in the sky and travel on the road. Along with the Dutch PAL-V, this enables people to park such vehicles in their garage and then drive them to the nearest airport, which in the US is typically within 15 minutes of where most people live.
The Switchblade transitions from road to air in roughly three minutes, after which you are free to fly to the airport nearest your destination and drive the last few miles, all in the same vehicle – shaving up to 65 percent off your travel time.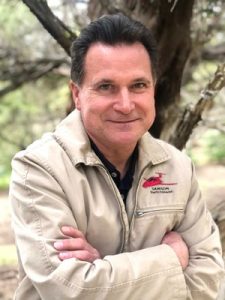 The release says, "The engine is a supercharged, lightweight 200 hp liquid-cooled 3-cylinder that is capable of 0-60 in 6.5 seconds and a top speed of 125+ mph."
And goes on, "In the air it is designed to cruise at 160 mph, with a top speed of up to 190 mph and a range of 500 miles. Using Road & Track's slalom testing parameters, the Ground Test Vehicle outperformed everything in its wheelbase per Road & Track's historical data base."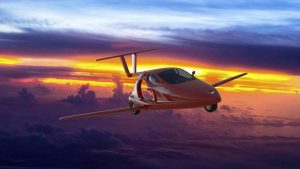 Visual presentation
https://www.youtube.com/channel/UC7WLYTVpsauGPTsFrfK8XPQ
For more information