By Chris Stonor
Team Global led by Eastern European entrepreneur, Lukasz Gadowski, has invested USD100 million in the Chinese air taxi start-up, Autoflight, reports a press release.
The company is developing an autonomous cargo and air taxi with a cruise speed of 200km/h and a range of 250km. The company advertises the craft under the strapline, "A next generation eVTOL" with more than 200 patents protecting various aspects of its cutting-edge technology.
Autoflight already employs 300 people, but is aiming to double this figure during the next 12 months. Team Global's investment will be used to expand its current business and develop the craft from the present cargo-carrying vehicle into passenger air taxis as well, capable of seating 4 people. This will lead to EASA certification. Also, the company will establish a European subsidiary which is likely to be located in Southern Germany.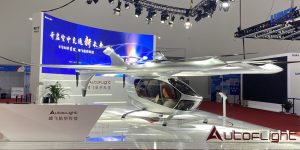 Lukasz Gadowski, commented, "Air mobility is a beautiful nascent industry ready to grow. No need to build more roads that preserves resources and nature and makes our cities more livable."
Tian Yu, Chairman and CEO of AutoFlight, said, "Welcome Lukasz. That's a big step for our company. Team Global will help us to expand R&D, certification and operation globally. We are determined to unlock the skies for mass individual transport in air." Adding, "Last month our proof of concept aircraft, the V1500M, accomplished its maiden flight."
AutoFlight is one of the earliest tech companies in China to begin developing autonomous eVTOLs that include large payload logistics. Its original craft design has now amassed close to 10,000 take-off and landings and been trialled in extreme weather conditions. The company's HQ is based in Shanghai, with a passenger flight control system research centre in Europe and an operation/test centre in the U.S.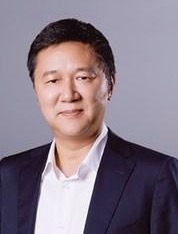 Tian Yu
Footnote
The Polish born, Lukasz Gadowski, is a rising entrepreneurial star in Eastern Europe. At only 44 years-old, he is making a dynamic impression on the eVTOL industry. Originally the founder of spreadshirt.com, Europe's leading customised apparel platform, as well as co-founder of StudiVZ.net, a German social network, and Brands4friends.com, Germany's leading private sales club, he then went on to form deliveryhero.com in 2011, an online food ordering company based in Berlin. This company now has 25,000 employees and has gone multinational, operating in more than 50 countries including Asia, Latin America and the Middle East. It partners with over 500,000 restaurants.
Lukasz Gadowski has the midas touch.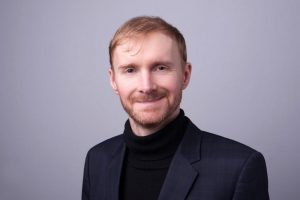 Lukasz Gadowski
His next logical step was to invest in drone delivery companies and eVTOLs. He and his Global Team have already taken stakes in around a dozen start-ups within the aviation sector. These include Volocopter and Zapata Racing in Europe as well as U.S-based Archer.
For more information
https://www.autoflight.com/en/