By Chris Stonor 
Textron, the U.S aviation company, has celebrated its entry into the growing "green electric-powered market" by forming a new division: eAviation, reports bizjournals.com.
This division is to be headed by Rob Scholl, a long-time senior executive, who was previously the senior VP of sales and marketing. Scholl will now serve in a senior VP role that will report directly to the Chairman and CEO of Textron, Scott Donnelly.
While Textron is best known for producing Cessna and Beechcraft aircraft, eAviation's role is viewed as more an exploratory one. Scholl's main thrust is to leverage the "work across our aerospace and defence businesses to develop new opportunities and take advantage of our fixed-wing and rotorcraft expertise in emerging technologies."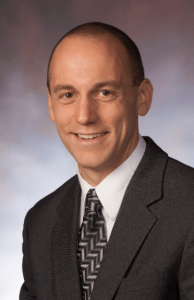 Rob Scholl
His role is also to bring together leading talent from throughout Textron, creating external partnerships, and to form a path for further development and application of electric aircraft and related mobility technologies in the global market.
For now, Chairman Donelly intends to take a cautious approach to the "green industry", citing concerns with regulations covering aerial mobility. He says, "I do think we have to be cautious here in terms of not getting too far out front of a regulatory environment that's very uncertain to allow that business model to be successful."
However, Bell Aircraft, one subsidiary of Textron, has been working with both manned and unmanned electric aircraft for some time, more recently with their Nexus air taxi and Autonomous Pod Transport (APT) designs. Bell has also established an office on Textron Aviation's Wichita campus, showing that Textron may not be as cautious as stated.
Textron's step into the electric aviation market could offer various possibilities from the electrification of their most popular Cessna and Beechcraft aircraft to a potential move into the aerial mobility market.
For more information
(News Source: www.bizjournals.com)