By Chris Stonor
It's all go in the U.S investment arena as Archer Aviation is the next to go public and trade shares just two days after Lilium.
Yesterday, UAMN published a story about German-based eVTOL, Lilium, explaining the general public are able to invest in the company from today (September 15th) via the NASDAQ Exchange under the ticker symbol LILM.
Read Article:
https://www.urbanairmobilitynews.com/air-taxis/liliums-big-day-qell-shareholders-approve-spac-merger-stock-market-floatation-september-15th/
Meanwhile, Archer published a press release this week that it too will be joining the U.S market, this time the New York Stock Exchange, two days later on September 17th under ticker symbol ACHR.
The release states, "Atlas Crest Investment Corp, a special purpose acquisition company (SPAC), announced that its stockholders approved (the) business combination… Approximately 96 percent of votes cast at the Special Meeting voted to approve…" The transaction will generate approximately USD857.6 million of gross proceeds, including USD600 million from the private investment in public equity (PIPE).
So, as a potential stockholder where do you invest your hard earned cash and hope for profitable returns?
In just five weeks, three different choices have transpired: Joby, Lilium and Archer. Of these three, the latter is viewed as the most risky given the company has not proven its eVTOL in flight yet, compared to the other two AND… there is an on-going lawsuit from rival Wisk.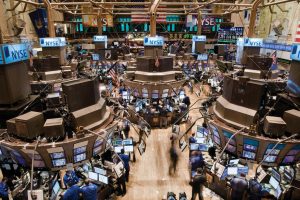 As mentioned in the Lilium article, initial redemptions from present investors (65 percent Lilium, 48.5 percent Archer) means the share price for both companies may fall soon after floating. Being a SPAC the price opens at USD10. Unfortunately, Joby has experienced a rocky ride since August 11th where the share rose to around USD13 before falling to USD8 (yesterday).
Perhaps, it is not the right time to go rushing in?
For more information