By Chris Stonor
Hand on heart, I've never heard of the Blackfly eVTOL, but the video (see link below) shows an exciting and quite different looking flying craft to others. The scheduled demo flights at the Experimental Aircraft Association AirVenture (EAA) 2021in Oshkosh, Wisconsin, U.S., are happening between July 26thand 31st, reports a social media release.
The company, Opener, who describes itself as "a pioneer of electric aerial vehicles for consumer travel", and is the manufacturer of the Blackfly, says on its website, "We spend too much time confined to a two-dimensional network of concrete and asphalt. The dream of futurists has always been a flying vehicle capable of efficiently moving passengers from A to B."
Launched in 2018, Blackfly is "the world's first all-electric Vertical Take-off and Landing (eVTOL), fixed-wing, ultralight aircraft." While, Opener was formed four years earlier and is based in Silicon Valley, California "to pursue an unencumbered and accelerated development timeline."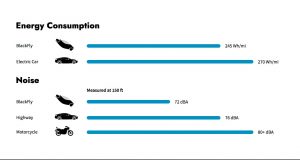 Footnote
EAA embodies The Spirit of Aviation through a community of aviation enthusiasts. Its 240,000 members and 900 local chapters enjoy and share their passion for flying, building, and restoring recreational aircraft.
For visual presentation + More information