By Chris Stonor
Eve Urban Air Mobility (UAM) is back in the news this week after a previous press release stating the eVTOL company has formed a group of leading UAM organisations and technology enablers to develop a Concept of Operations (CONOPS) between Miami International Airport (MIA) and the Miami Beach Convention Centre.
It transpires Eve has also signed a letter of intent (LOI) agreement with Miami-based charter carrier, Global Crossing Airlines (GlobalX), for provisional sales of up to 200 of the four-passenger aircraft that it aims to bring to market in 2026, taking the number of potential orders so far gained to 1,785 units, reports futureflight.aero. GlobalX is expected to launch commercial flights in south Florida and could also be involved in deploying Eve's aircraft in other parts of its U.S. network.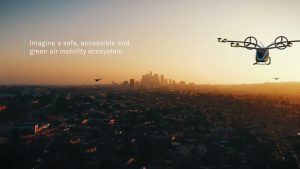 Ed Wegel, Chairman and CEO of GlobalX, commented, "These eVTOLs will enable us to expand our market throughout south Florida, bringing our customers to their flights at MIA and FLL [Fort Lauderdale], as well as local flying within Key West and all the Keys, Naples and Palm Beach."
GlobalX holds an FAA Part 121 air operators' certificate and has a fleet of Airbus A320 airliners. It operates charter flights and leases aircraft to other carriers in the U.S, the Caribbean, and Latin America. Later this year, it will start cargo operations with the larger A321 model.
Three other eVTOL aircraft manufacturers, Archer, Supernal and Lilium, have already stated they intend to launch air-taxi services in the Miami area. However, Eve says it is the first to work on a Conops plan that is not specific to any particular aircraft type or business model. Unlike other companies, Eve does not intend to operate air-taxi services itself. Eve hopes the Conops exercise may lead to trial UAM operations similar to those conducted last year in Rio de Janeiro with prospective eVTOL operator Helisul.
David Rottblatt, Vice President of Business Development for Eve, said, "This is the first agnostic contribution to UAM planning that other people can build on."
He points out that in Sao Paulo, there are already around 1,300 rotorcraft air taxi flights each day and that these are managed through an air traffic control system devised by Atech, a subsidiary of Eve's parent company Embraer.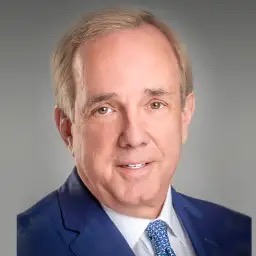 Ed Wegel
In a blueprint document, Eve concludes the potential UAM market in the Miami area could consist of around 32 vertiports connecting eight routes and requiring 200 eVTOL aircraft. The Conops consortium will now consider in more detail what infrastructure could be developed to support such plans, and this may include using the rooftops of existing buildings such as hotels and parking garages as so-called "nodes" to extend the service. They will also consider requirements such as connections to the power grid for battery recharging.
Eve's engineering team has been conducting ground tests on a full-scale proof-of-concept version of its eVTOL model and expects to start flying this in the next few months. The company says it is on track to complete initial type certification with Brazilian aviation regulator ANAC in 2025 and to start deliveries in 2026.
Type certification with the FAA would follow under ANAC's bilateral agreement with the recently agreed U.S ANAC on the basis for certification with Embraer.
Meanwhile, Eve's proposed flotation on the New York Stock Exchange via a SPAC with Zanite Acquisition remains on the table. This may occur in the latter part of the year.
For more information
https://www.globalairlinesgroup.com
(News Source: https://www.futureflight.aero/)
(Main photos: Eve UAM)